Blue Planet 'shark dancer' reveals how she's able to relax the predators simply by rubbing an area around their mouths
Key Excerpts from Article on Website of Daily Mail (One of the UK's popular newspapers)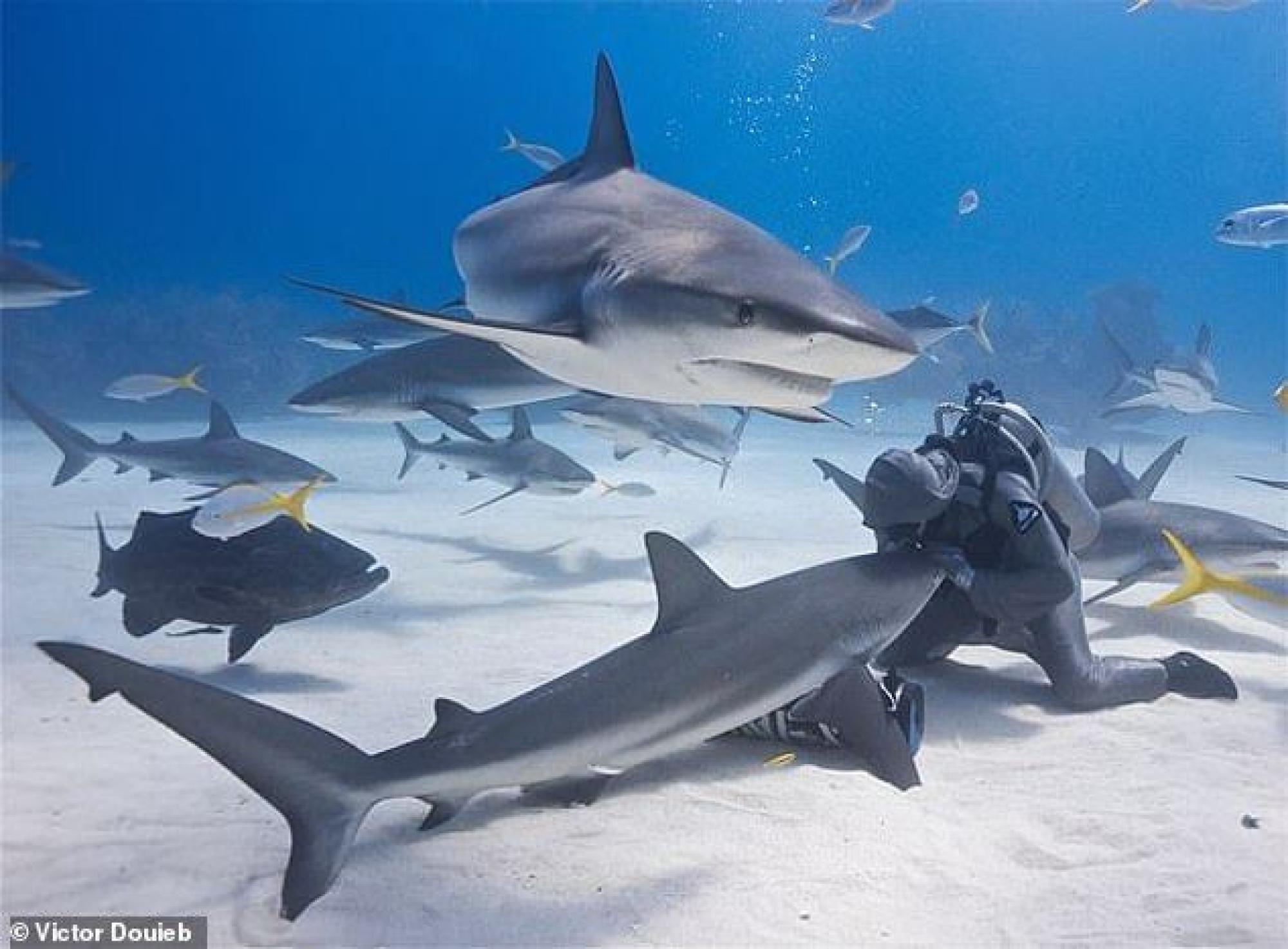 ---
Daily Mail (One of the UK's popular newspapers), March 27, 2019
Posted: July 11th, 2022
https://www.dailymail.co.uk/femail/article-6855429/Blue-Plan...
A professional diver has revealed how she uses a little known technique to placate sharks so she can remove hooks from their mouths. Italian-born Cristina Zenato, 47, who is known as 'the shark dancer' is often filmed on the ocean floor with 8ft sharks playing around her and nestling into her knees. The conservationist, who lives on Grand Bahama, has perfected the technique of relaxing the sharks, which is part of her efforts to save them by removing hooks that are caught in their fins. She induces the 'tonic' state in the shark using a little-known technique of rubbing the ampullae of Lorenzini - the name given to hundreds of jelly-filled pores around the animal's nose and mouth. A 'tonic' state is where a shark enters a natural state of paralysis, often by being turned upside down, for up to 15 minutes. The pores act as electroreceptors detecting prey moving in the electromagnetic field around the shark - but also for some reason rubbing them turns 'Jaws' into a sleeping baby. This gives Cristina the time she needs to remove the hooks. 'The first time I put a shark to sleep was my second dive with them,' Cristina [said]. 'This big female swam straight into my lap. The most amazing thing was this 8ft shark just swimming into me and resting her head on me. 'I started crying into my mask because it was so amazing, so unique.' Over the years Cristina has collected more than 200 hooks that have been caught in sharks, and has built up so much trust she's been able to put her whole arm into a shark's mouth to pull out a hook.
Note: Don't miss this awesome 3-minute video of Cristina removing hooks from the sharks who then snuggle her. Explore a treasure trove of concise summaries of incredibly inspiring news articles which will inspire you to make a difference.
---
Top Inspiring News Articles
---
Top Inspiring News Articles from Years Past
---