Dad Wakes From Coma to Discover Artistic Skills He Never Had Before
Key Excerpts from Article on Website of Yahoo News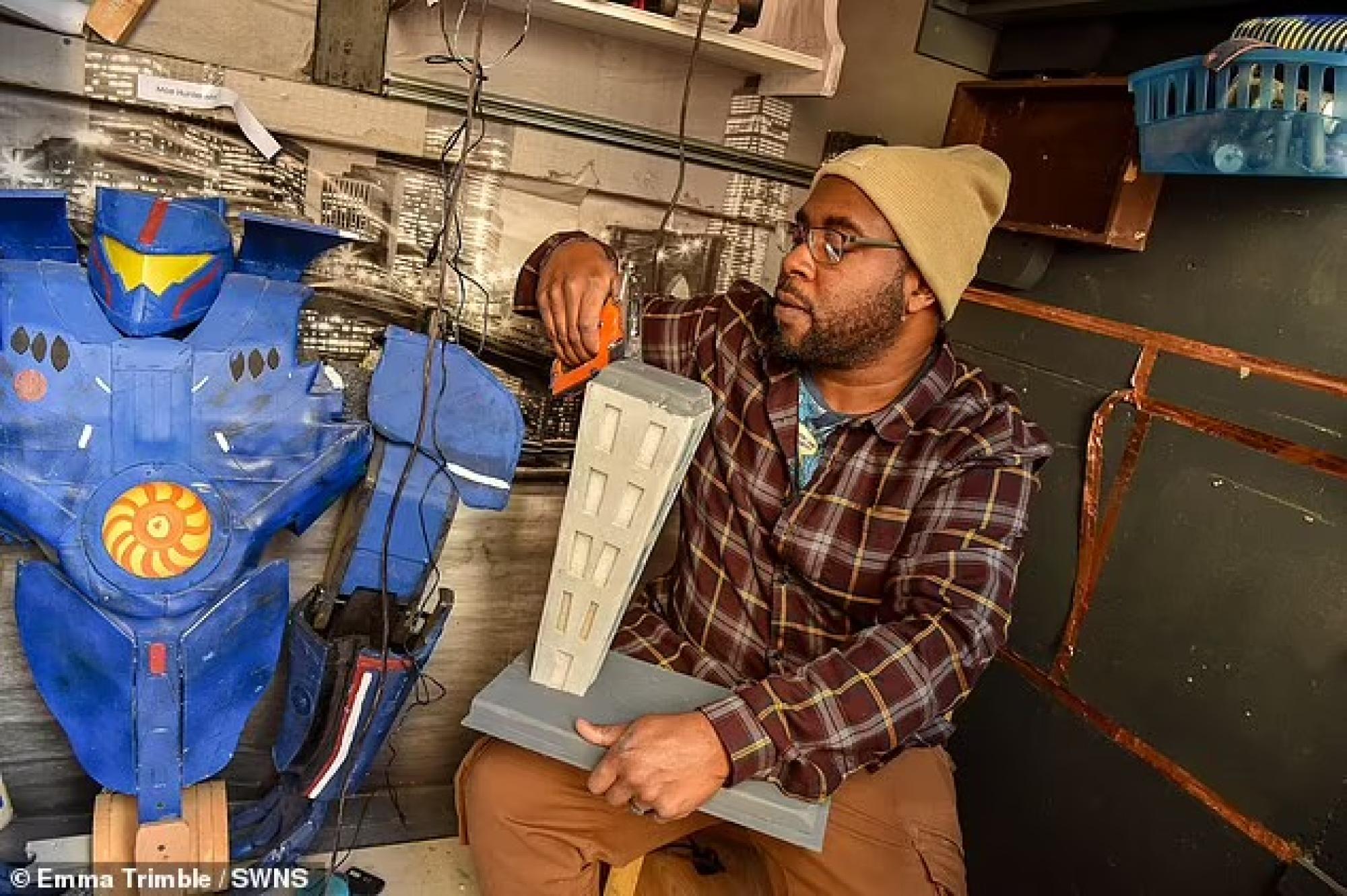 ---
Yahoo News, November 7, 2022
Posted: December 5th, 2022
https://uk.news.yahoo.com/dad-wakes-month-long-coma-09232732...
A dad has left medics baffled after waking from a coma with extraordinary artistic talents he never had before - and he's now a professional carpenter and model maker. Moe Hunter, 38, spent more than a month in a coma where his heart even stopped after being diagnosed with a rare form of bacterial meningitis and tuberculosis in his brain. He awoke from brain surgery with no memory but soon left his friends and family gobsmacked when he started to display a special gift he didn't possess before. Moe suddenly discovered he had a newfound creative flair and an inexplicable talent for drawing, painting and model building - despite being 'rubbish' at art at school. He used his new skills to embark on a career as a self-employed carpenter and began building intricate life-size model replicas from the world of TV and film. Married dad-of-one Moe has since sold pieces of his artwork and has displayed his amazing creations at Comic-Con events. Moe said: "I really wasn't creative before in the slightest, in fact people used to laugh at my drawings. "Even to this day some of my family can't believe it. When I spoke to the neurologist he just said 'enjoy it' and said there's so much about the brain they still can't decipher and this is just a phenomenon. I look at all of my stuff now and I'm like 'never in a trillion years could I do this stuff'. I have no idea how it happened. "My doctor said that I was a walking miracle to be able to recover as quickly as I did - but when I started displaying these new artistic talents they were just stumped."
Note: Explore a treasure trove of concise summaries of incredibly inspiring news articles which will inspire you to make a difference.
---
Top Inspiring News Articles
---
Top Inspiring News Articles from Years Past
---