'Dead' Electric Car Batteries Find a Second Life Powering Cities
Key Excerpts from Article on Website of Reasons to be Cheerful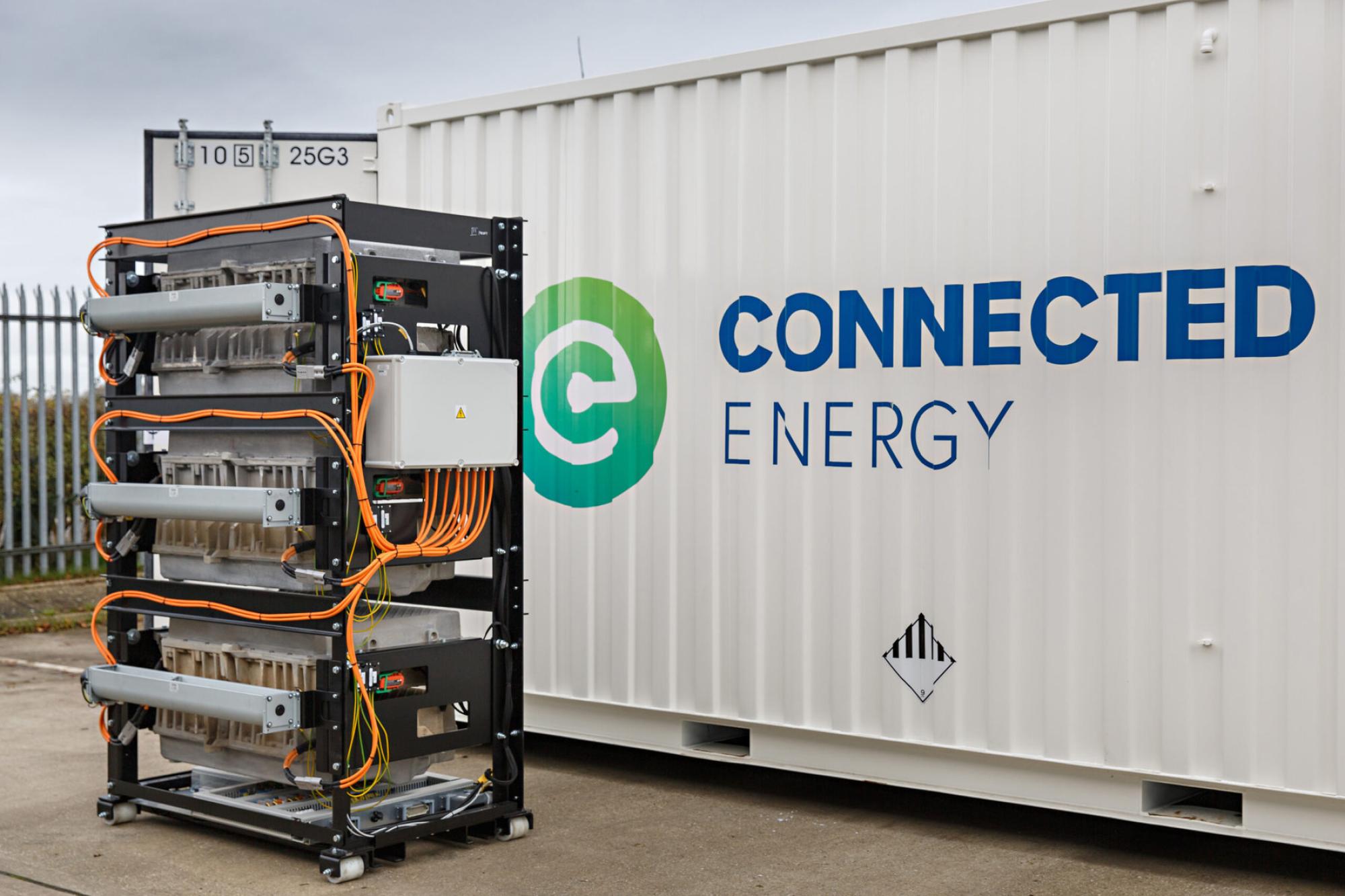 ---
Reasons to be Cheerful, March 13, 2023
Posted: March 19th, 2023
https://reasonstobecheerful.world/electric-vehicle-batteries...
Last month, a small warehouse in the English city of Nottingham received the crucial final components for a project that leverages the power of used EV batteries to create a new kind of circular economy. Inside, city authorities have installed 40 two-way electric vehicle chargers that are connected to solar panels and a pioneering battery energy storage system, which will together power a number of on-site facilities and a fleet of 200 municipal vehicles. Each day Nottingham will send a combination of solar-generated energy — and whatever is left in the vehicles after the day's use — from its storage devices into the national grid. What makes the project truly circular is the battery technology itself. Funded by the European Union's Interreg North-West Europe Programme, the energy storage system, E-STOR, is made out of used EV batteries by the British company Connected Energy. After around a decade, an EV battery no longer provides sufficient performance for car journeys. However, they still can retain up to 80 percent of their original capacity, and with this great remaining power comes great reusability. "As the batteries degrade, they lose their usefulness for vehicles," says Matthew Lumsden, chairman of Connected Energy. "But batteries can be used for so many other things, and to not do so results in waste and more mining of natural resources." One study ... calculated that a second life battery system saved 450 tons of CO2 per MWh over its lifetime.
Note: Explore a treasure trove of concise summaries of incredibly inspiring news articles which will inspire you to make a difference.
---
Top Inspiring News Articles
---
Top Inspiring News Articles from Years Past
---