Dolphins Guide Scientists to Rescue Suicidal Girl
Key Excerpts from Article on Website of National Geographic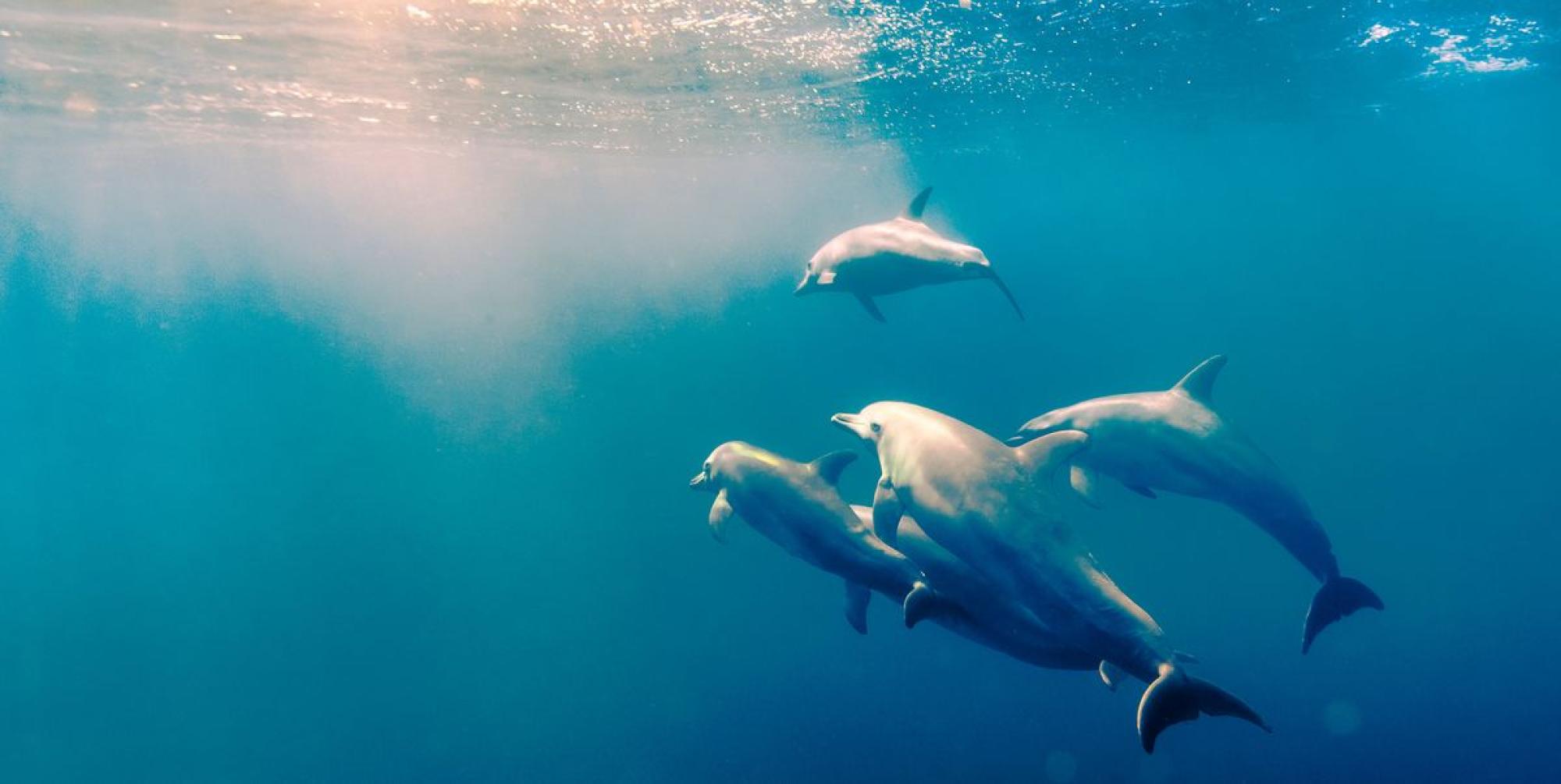 ---
National Geographic, May 29, 2014
Posted: June 2nd, 2014
https://web.archive.org/web/20180421002455/https://blog.nati...
My research team and I were following a school of bottlenose dolphins near shore ... off Los Angeles, California. The dolphins were still feeding in circle near shore, when suddenly, one individual changed direction heading out toward deeper water. A minute later, the rest of the school turned to follow. Seeing them abruptly leave a foraging ground and change direction came as a surprise to the research team. I decided to follow them. The dolphins increased their speed. Somewhere near three miles offshore the dolphin group stopped, forming a sort of ring around a dark object in the water. "Someone's in the water!" yelled my assistant, standing up and pointing at the seemingly lifeless body of a girl. As the boat neared, she feebly turned her head toward us, half-raising her hand as a weak sign for help. If we didn't act immediately, the girl would die. We [pulled] the frail and hypothermic body on board. "She is cyanotic," said one of my researchers, also a lifeguard, after a cursory examination. "She has severe hypothermia. We need to get her warm!" We managed to get some of her wet garments off and wrap her in a blanket. We took turns keeping her warm by huddling with her under the blanket. A couple of hours later, we were all waiting outside the emergency room at the Marina del Rey hospital. The ER doctor came out to talk with us. The girl, it seems, would pull through, and he thanked us for our quick action. He tells us the girl was vacationing in L.A. from Germany and, as the letter found in her plastic bag explained, she was attempting suicide. If we hadn't found her, if the dolphins hadn't led us offshore when they did, to that specific place, she would have died.
Note: This article has been adapted from the book Dolphin Confidential: Confessions of a Field Biologist. For more on the amazing capacities of dolphins and other marine mammals, as well as the threats they face from human activities, click here. For a treasure trove of great news articles which will inspire you to make a difference, click here.
---
Top Inspiring News Articles
---
Top Inspiring News Articles from Years Past
---