'It's like a place of healing': the growth of America's food forests
Key Excerpts from Article on Website of The Guardian (One of the UK's Leading Newspapers)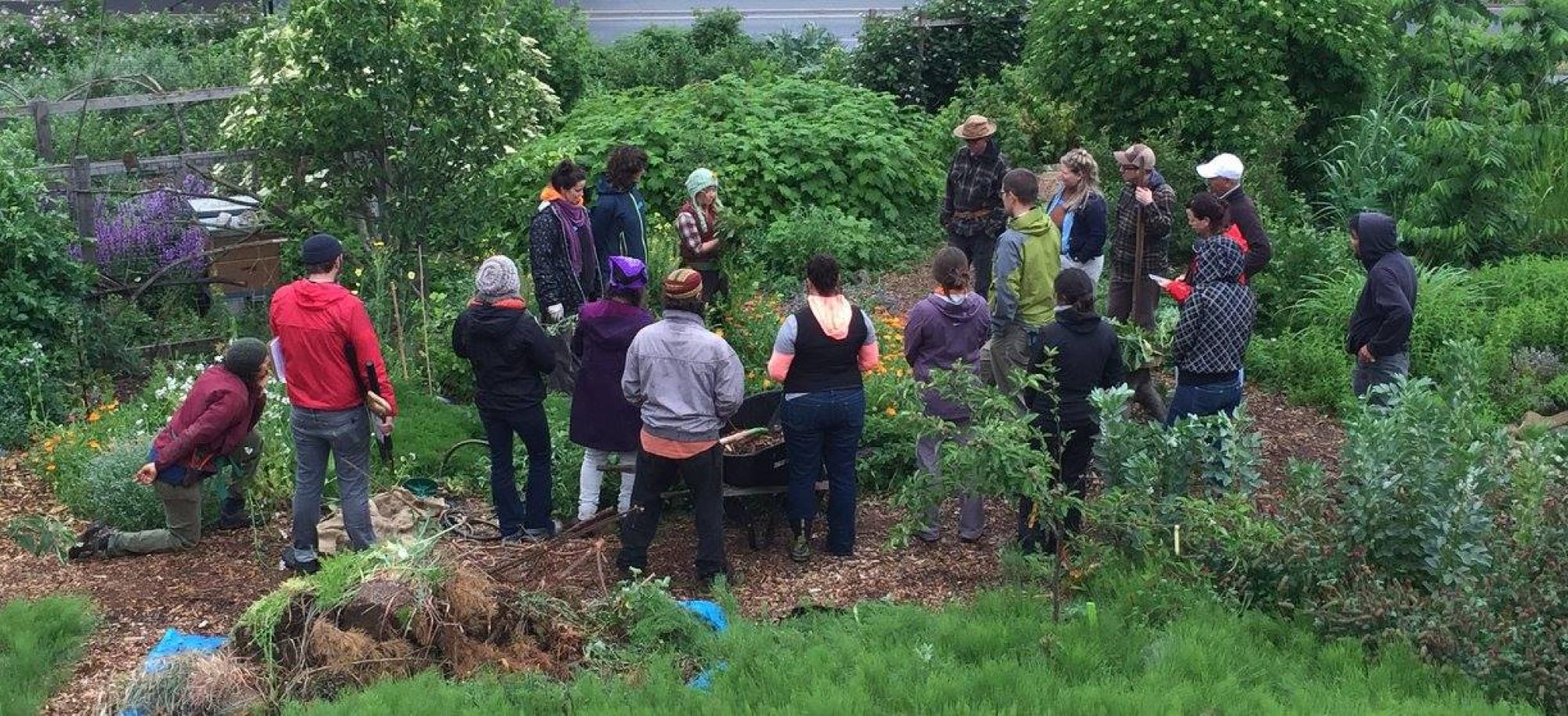 ---
The Guardian (One of the UK's Leading Newspapers), May 8, 2021
Posted: December 5th, 2022
https://www.theguardian.com/environment/2021/may/08/its-like...
America's biggest "food forest" is just a short drive from the world's busiest airport, Atlanta's Hartsfield-Jackson. When the Guardian visits the Urban Food Forest at Browns Mill there are around a dozen volunteers working. Food forests are part of the broader food justice and urban agriculture movement and are distinct from community gardens in various ways. They are typically backed by grants rather than renting plots, usually rely on volunteers and incorporate a land management approach that has a focus on growing perennials. The schemes vary in how they operate in allocating food ... but they are all aimed at boosting food access. Organizers in Atlanta stress that they properly distribute the food to the neighborhoods that the food forest is intended to support and it's not open to the public beyond volunteer workers. Other schemes have areas where the public is free to take what they want. Celeste Lomax, who manages community engagement at the Brown Mills forest and lives in the neighborhood, believes education is key to the forest's success and beams like sunlight when sharing her vision for the fertile soil she tends. "We're using this space for more than just growing food. We have composting, beehives, bat boxes, and this beautiful herb garden where we're teaching people how to heal themselves with the foods we eat. We'll be doing walkthrough retreats and outside yoga. This is a health and wellness place. It's so much more than just free food."
Note: Explore a treasure trove of concise summaries of incredibly inspiring news articles which will inspire you to make a difference.
---
Top Inspiring News Articles
---
Top Inspiring News Articles from Years Past
---