Pets in prison: the rescue dogs teaching Californian inmates trust and responsibility
Key Excerpts from Article on Website of The Guardian (One of the UK's Leading Newspapers)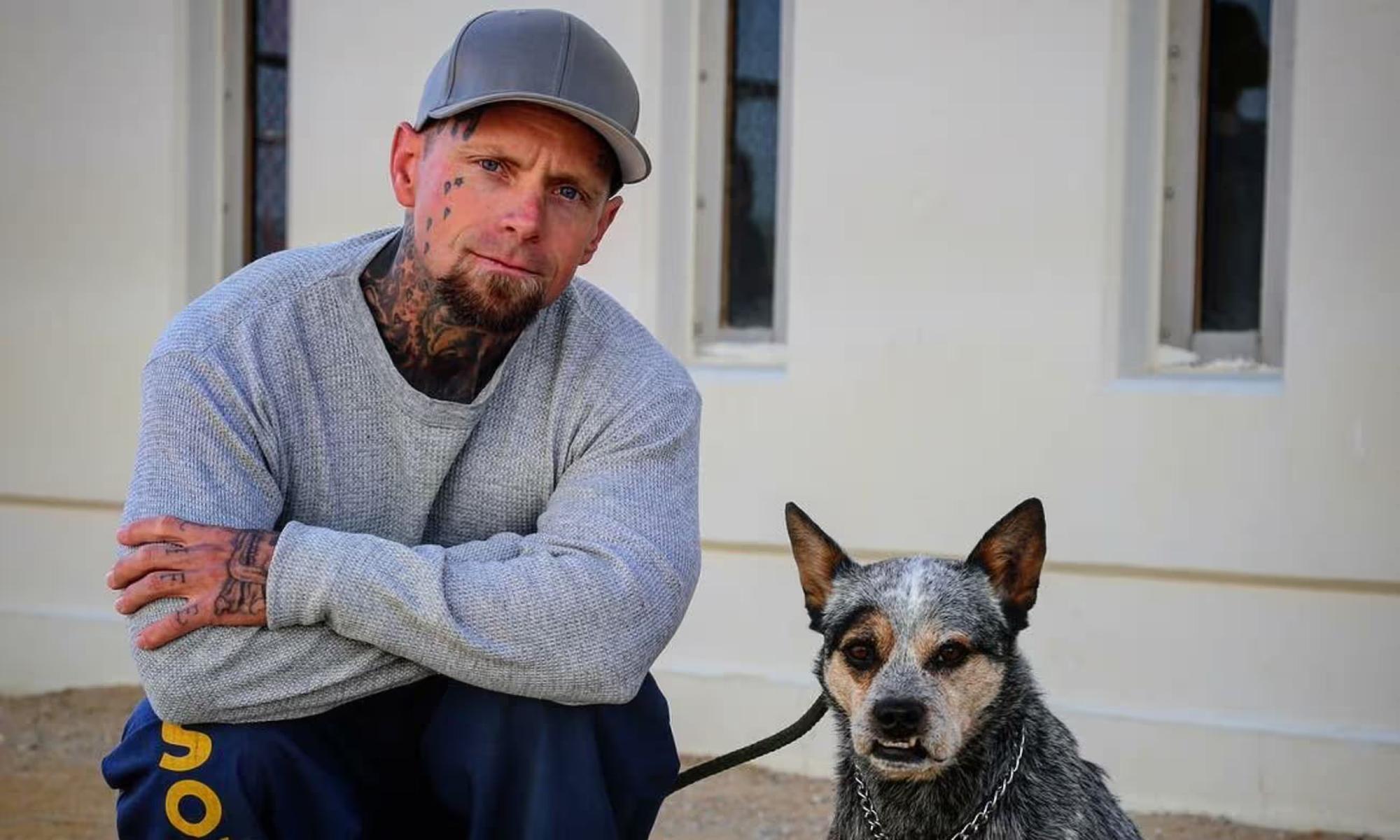 ---
The Guardian (One of the UK's Leading Newspapers), April 19, 2021
Posted: January 22nd, 2023
https://www.theguardian.com/lifeandstyle/2020/apr/19/pets-in...
Zach Skow [is] a man on a mission to bring dogs into every US prison. Skow is the founder of Pawsitive Change, a rehabilitation programme that pairs rescue dogs with inmates. He began a pilot programme at California City Correctional Facility in January 2016, teaching inmates to become dog trainers, and it's now been rolled out to four more California state prisons and one female juvenile correction centre. To date more than 300 men have graduated from the programme and roughly 200 dogs from "high-kill" shelters have been rescued and adopted as a result of the inmates' work with them (the shelters accept any animal [and] euthanise a certain percentage if they can't rehome them). Seventeen of the programme's human graduates have been paroled and so far none has returned to prison (at a time when the US recidivism rate stands at 43%). Working with the dogs and seeing what the animals are going through prompts the men to speak of their own experiences. When one student relates how his dog didn't want to come out of the kennel in the first few days, another shares how he too didn't want to leave his cell when he first came to prison. Many of these men have been told repeatedly from a young age that they're not to be trusted, that they make a mess of things, that they're not fit to take charge of anything. This message is then reinforced ... through the penal system. This programme challenges the "branding" these men have had imposed on them from an early age. It allows them to create new narratives.
Note: Watch a beautiful 4-minute video of an inmate and his beloved pup. Explore a treasure trove of concise summaries of incredibly inspiring news articles which will inspire you to make a difference.
---
Top Inspiring News Articles
---
Top Inspiring News Articles from Years Past
---