Young Inventor Turns Her Disability into 'Superpower' After Building Prosthetic Arm That Shoots Glitter
Key Excerpts from Article on Website of Good News Network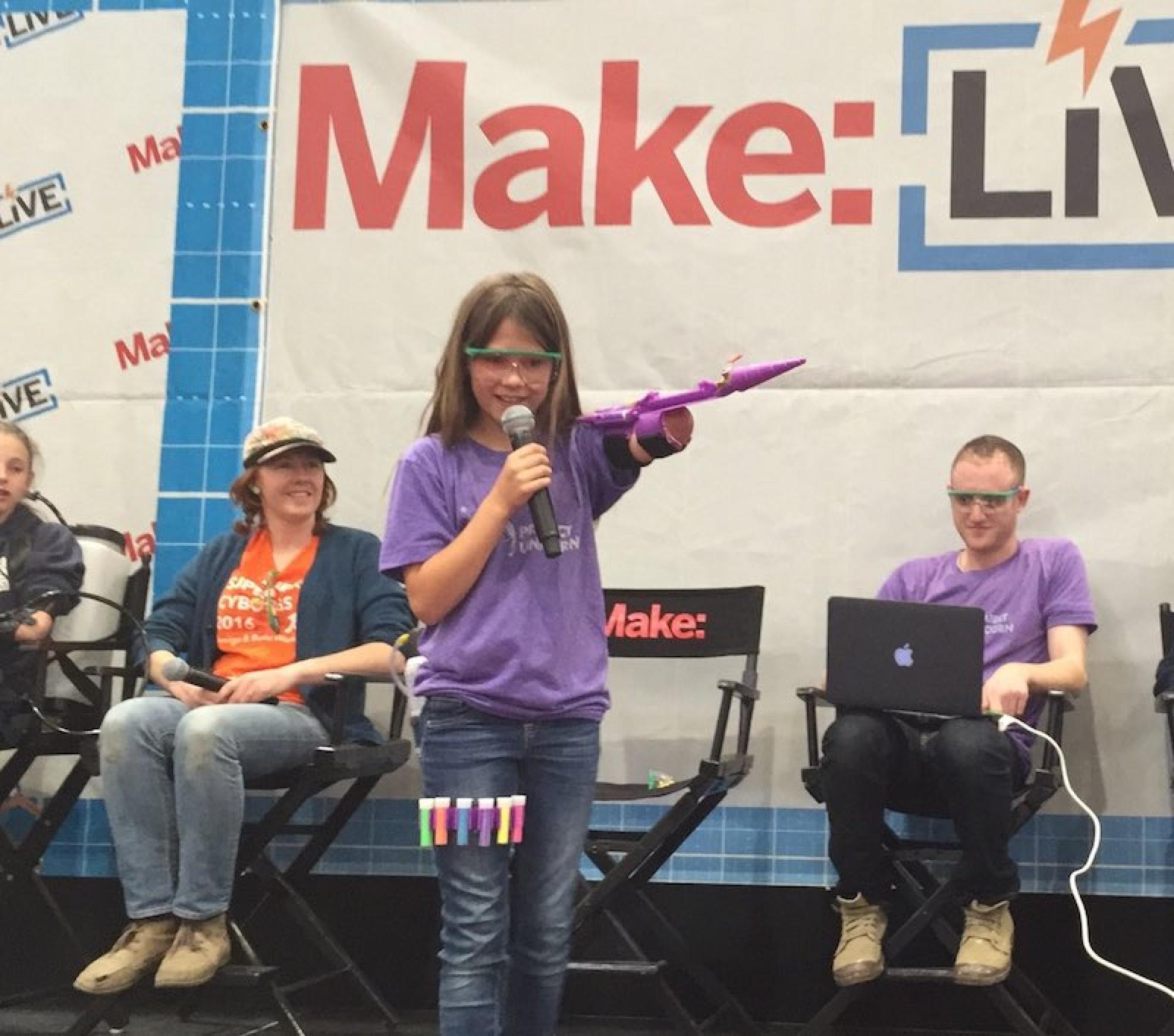 ---
Good News Network, October 14, 2020
Posted: January 18th, 2021
https://www.goodnewsnetwork.org/girl-builds-unicorn-horn-pro...
Jordan Reeves is just an ordinary 14-year-old girl who has inspired millions of people with her extraordinary "superpower." The young inventor from Columbia, Missouri was born with a left arm that stopped developing beyond the elbow. Although some people would look at her under-developed limb as just a disability, Jordan used her condition to launch her superhero alter ego. When she was 10 years old, Jordan attended a STEM workshop that encouraged kids with disabilities to think creatively about their condition - so with a 3D-printer at her disposal, she designed her own prosthetic arm that could shoot glitter from the tip. Jordan's invention was so dazzlingly successful, she went on to talk about her horn-shaped "Project Unicorn" prosthetic design on the TEDx stage, Shark Tank, and even The Rachel Ray Show. With each appearance, she hoped that Project Unicorn would encourage other kids to view disabilities as gifts rather than hindrances. As Project Unicorn gained more traction, Jordan and her mother turned their labor of love into the Born Just Right nonprofit so they could continue advocating for inclusivity. In addition to publishing a book about her experiences in 2019, Jordan and her prosthetic were featured on Episode One of Marvel's Superhero Project - and earlier this week, she was featured on a new LEGO documentary miniseries that interviews young change-makers from across North America. More than 430 children from 30 different countries contributed.
Note: Explore a treasure trove of concise summaries of incredibly inspiring news articles which will inspire you to make a difference.
---
Top Inspiring News Articles
---
Top Inspiring News Articles from Years Past
---