A son died, his parents tried to sue. How U.S. courts protect Big Pharma
Key Excerpts from Article on Website of Reuters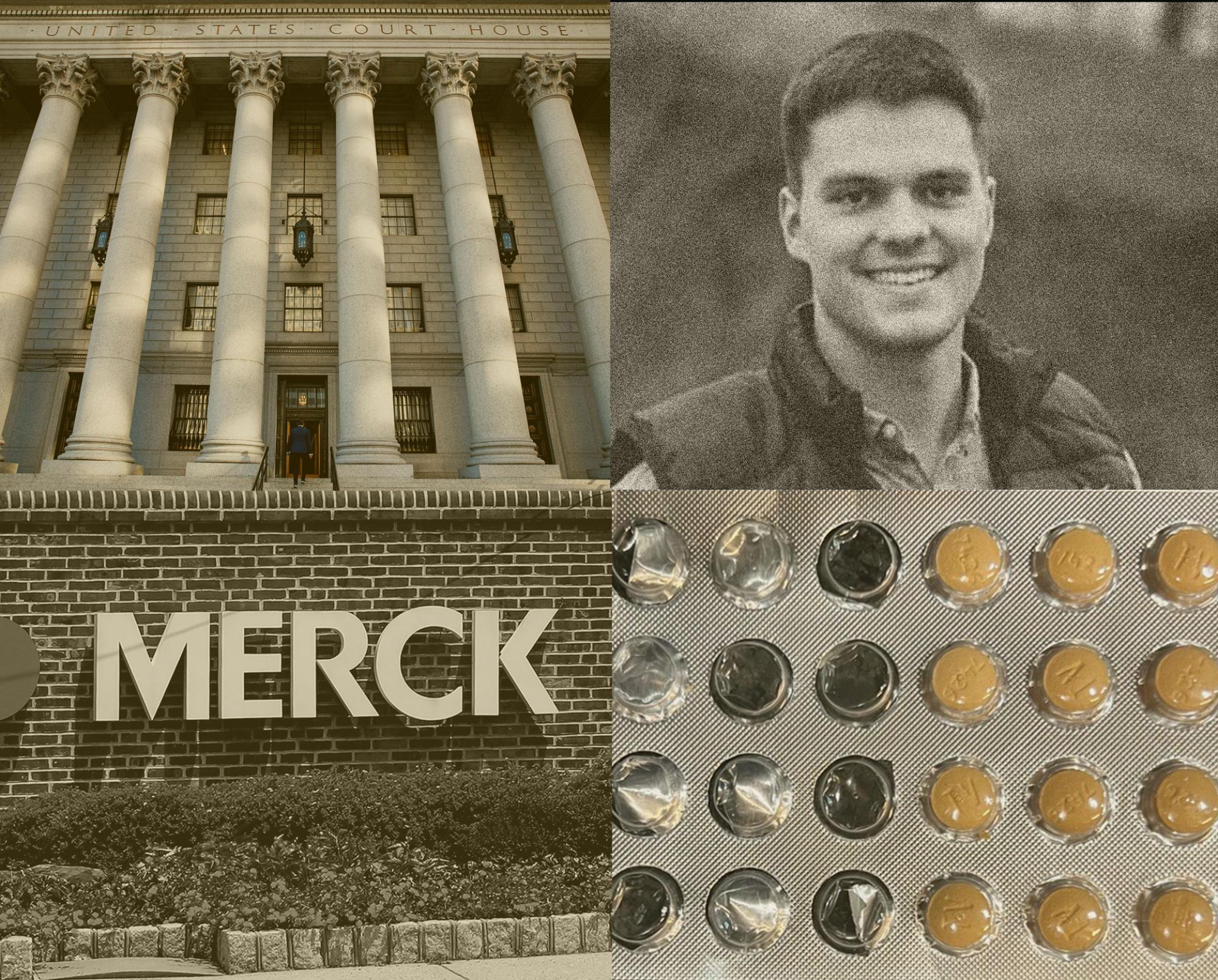 ---
Reuters, June 26, 2023
Posted: July 3rd, 2023
https://www.reuters.com/investigates/special-report/usa-laws...
Nicholas England, a healthy 22-year-old from Virginia, shot himself in the head in 2017, less than two weeks after he started taking an allergy medicine that had been linked for years to episodes of depression and suicidal thinking. His parents soon started exploring a lawsuit against Merck, the developer of the blockbuster asthma and allergy drug, Singulair. Nicholas had no history of mental-health problems, they said. The Englands were shocked to learn from legal advisers that they had no case. Like countless other potential plaintiffs, they had run into one of Corporate America's most effective liability shields: the legal doctrine of preemption, the principle that federal law supersedes state law. Armed with U.S. Supreme Court rulings on preemption starting in the 1990s, companies increasingly argue that federally regulated products or services should be immune from lawsuits alleging state-law violations. State laws historically have provided the legal basis for some of the most common lawsuits against U.S. companies alleging injuries, deaths or illnesses caused by negligence or defective products. Pending lawsuits against Merck allege that the company's own early research indicated the drug could impact the brain but that Merck downplayed any risks in statements to regulators. It wasn't until 2020 that the FDA slapped its most serious warning, called a "black box," on the drug's label. By that time, the FDA had received more than 80 reports of suicides in people taking the medicine.
Note: Read more about Singulair and its dangers to human health, along with the tremendous financial conflicts of interests resulting in the FDA protecting the pharmaceutical industry first, and the health of the people second. For more along these lines, see concise summaries of deeply revealing news articles on pharmaceutical industry corruption from reliable major media sources.
---
Latest News
---
Key News Articles from Years Past
---