How American Institutions Went From Trust to Bust
Key Excerpts from Article on Website of Wall Street Journal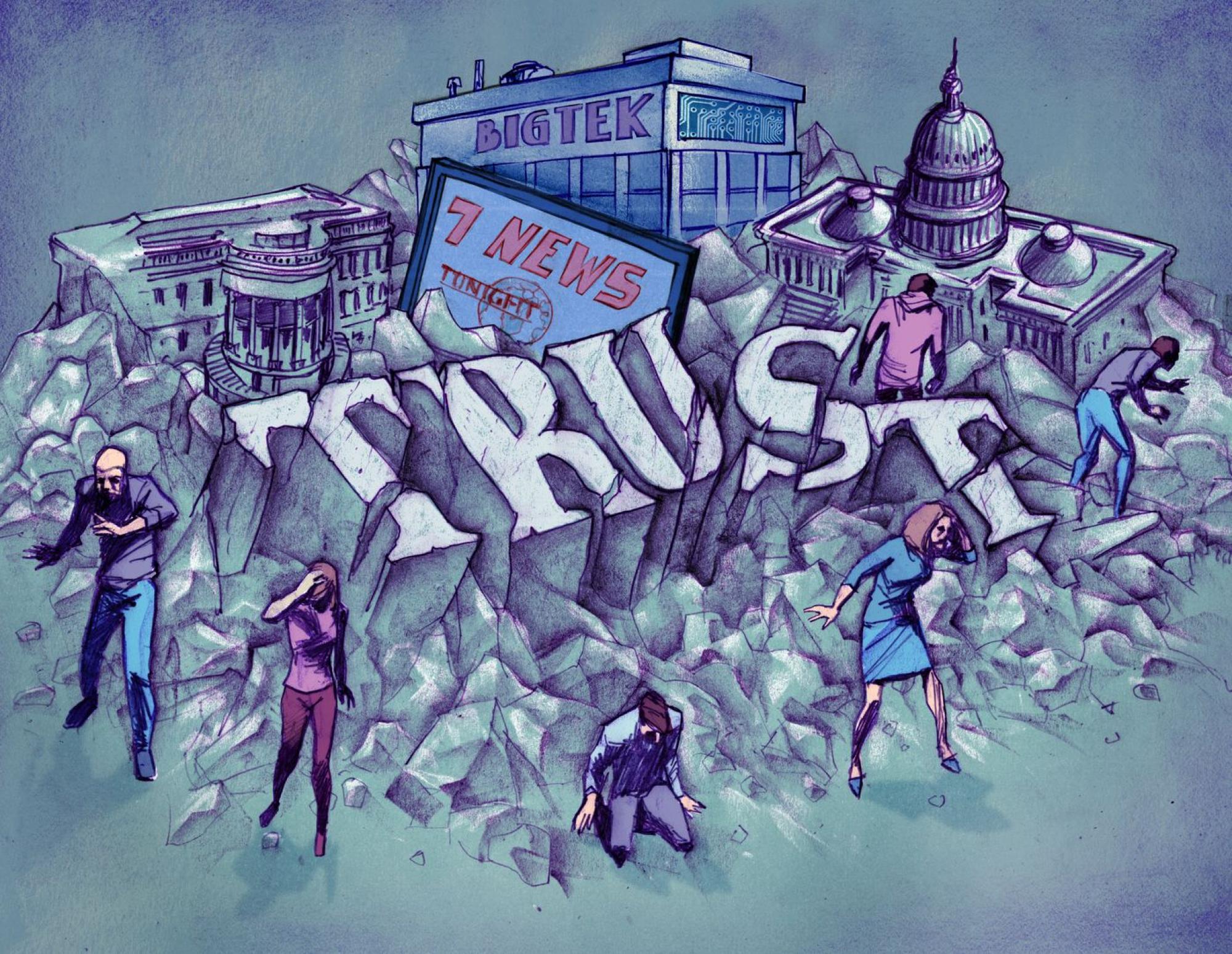 ---
Wall Street Journal, September 8, 2023
Posted: September 24th, 2023
https://www.wsj.com/articles/american-institutions-went-from...
At the heart of America's political and cultural turmoil is a crisis of trust. In the space of a generation, the people's confidence in their leaders and their most important institutions to do the right thing has collapsed. The federal government, big business, the media, education, science and medicine, technology, religious institutions, law enforcement and others have seen a precipitous decline. Since 1979 Gallup has measured trust among the public in the most important American institutions. Its latest survey ... found that across the nine key institutions Gallup has tracked consistently, the proportion of Americans who said they had "a great deal or quite a lot of confidence" averaged out at 26%. That is the lowest figure ever recorded. Some institutions have forfeited more trust than others. In 1979 Gallup found that 51% of Americans had a great deal or quite a lot of confidence in newspapers. This year the number was 18%. The biggest factor driving mistrust ... is surely the widening cultural gap between the people who have led and thrived in our major institutions and the rest of the population. The past 20 years have seen the rapid emergence of a new elite—expensively educated, versed in progressive nostrums, increasingly distant from and disdainful of the rest of America and its values. This crowd comprises much of the nation's permanent government classes, almost its entire academic establishment, most of the people who control its news and cultural output, and a good deal of its corporate elite.
Note: About half of Americans lost faith in the scientific community after this "new elite" repeatedly misled the public on issues related to the pandemic. For more along these lines, see concise summaries of deeply revealing news articles on the coronavirus and media manipulation from reliable sources.
---
Latest News
---
Key News Articles from Years Past
---