Key Scientist In COVID Origin Controversy Misled Congress on Status of $8.9 Million NIH Grant
Key Excerpts from Article on Website of The Intercept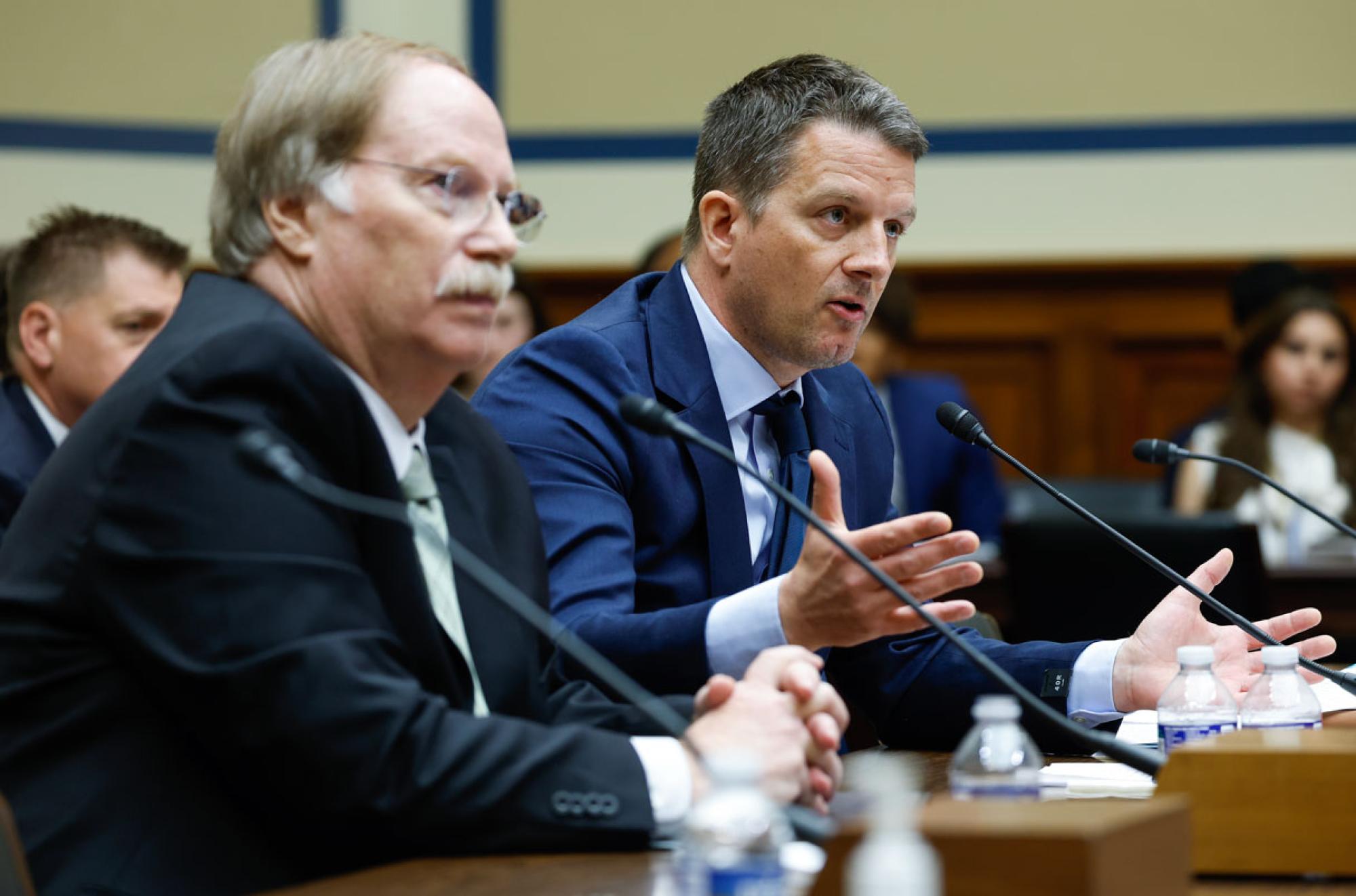 ---
The Intercept, July 21, 2023
Posted: July 31st, 2023
https://theintercept.com/2023/07/21/covid-origin-nih-lab-lea...
Key researchers who testified before the House subcommittee investigating the origin of Covid-19 virus last week misled Congress about the nature of a multimillion-dollar grant that was pending at the time they joined a critical conference [call] with Drs. Francis Collins and Anthony Fauci in February 2020. On the call, the scientists suggested they leaned toward a lab escape as the most likely scenario, but they made a U-turn later that day when they began drafting it. The paper eventually ran in Nature Medicine under the headline "The Proximal Origin of SARS-CoV-2." Fauci and Collins were kept in the loop on the preparation of the paper, and Fauci highlighted it to the public in order to dismiss the notion of a lab escape. House Republicans convened a hearing last week on the conference call and the resulting paper, and one of the major sources of contention was the extent to which Fauci and Collins held financial sway over the scientists, who also had a grant application pending before the NIH. Democrats repeatedly characterized the argument in terms of a "bribe" being paid in exchange for a paper that exonerated a lab in Wuhan, China, that the NIH had been funding to do the kind of risky research that could spark a pandemic. Rather than a bribe, though, the question is one of leverage. "I hate when politics is injected into science – but it's impossible not to, especially given the circumstance," [said scientist Kristian Anderson]. "We should be sensitive to that."
Note: For more along these lines, see concise summaries of deeply revealing news articles on science corruption and the coronavirus from reliable major media sources.
---
Latest News
---
Key News Articles from Years Past
---