The Backyard Farmers Who Grow Food With Fog
Key Excerpts from Article on Website of Reasons to be Cheerful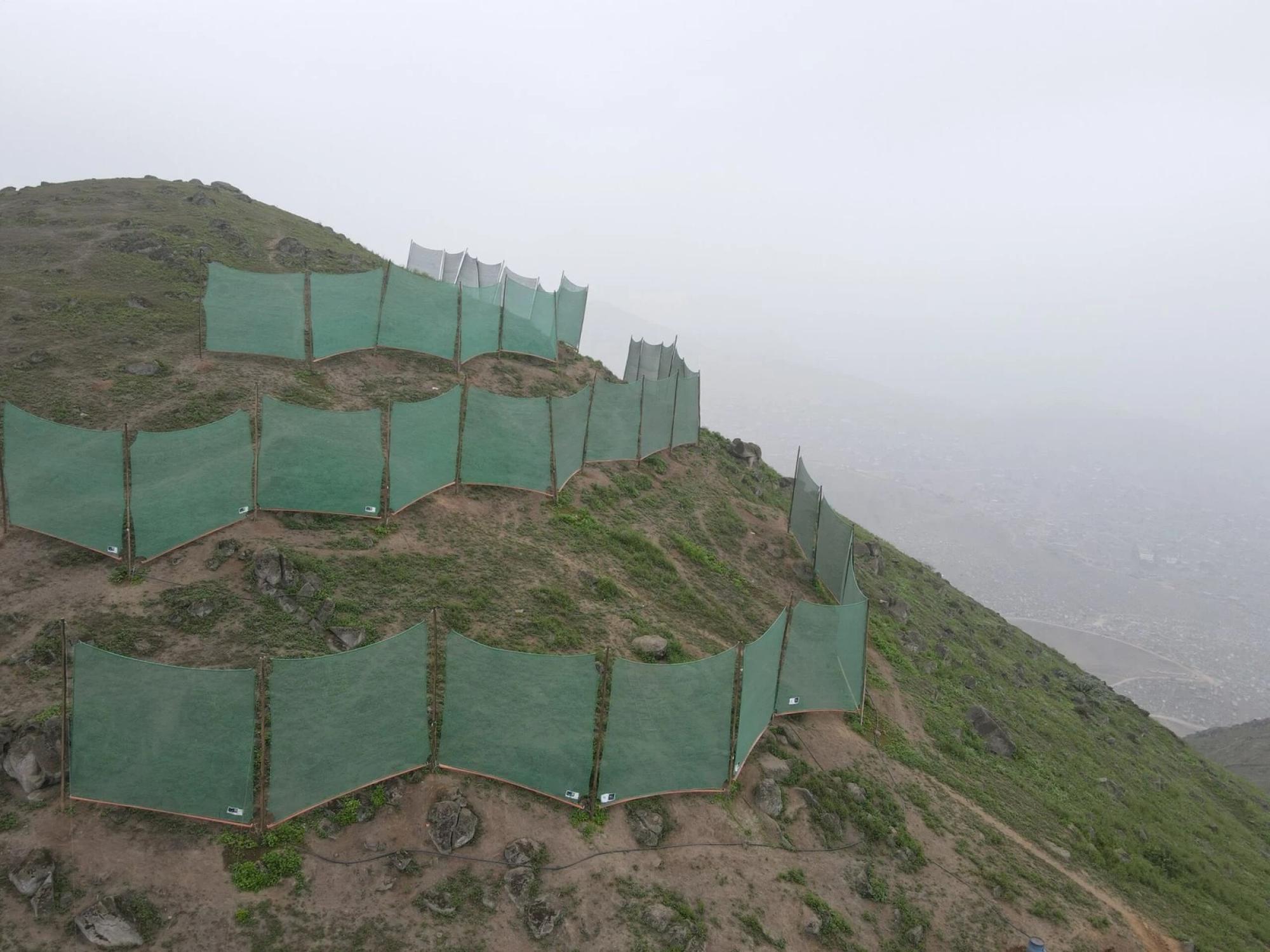 ---
Reasons to be Cheerful, September 18, 2023
Posted: October 3rd, 2023
https://reasonstobecheerful.world/lima-fog-catchers-water-sc...
At the highest point of Los Tres Miradores, a terrifyingly steep urban settlement with soaring views across Peru's capital, Lima, there is a curious set of large structures that resemble a fleet of ships in the sky. They are so-called "fog catchers." About 40 of these netted devices, made of high density Raschel polyethylene and spanning several meters wide, are lined up atop a misty mound and linked by a network of tubes that lead to storage containers. Home to a population of more than 10 million, Lima is one of the driest cities in the world. [The nonprofit] El Movimiento Peruanos sin Agua has helped install 600 fog catchers across Lima and a total of 2,000 across Peru, including in the regions of Arequipa, Iquitos and Cuzco. According to [founder Abel] Cruz, one man he supported is even able to raise 1,000 chickens thanks to fog catchers. In June, the project received a significant boost when it signed an agreement with the Mayor of Lima to install 10,000 more fog catchers in the hills surrounding the city in the next four years. The municipality ... said the project has the potential to "reforest, create ecological lungs, ecotourism and at the same time provide water for human consumption, for bio-orchards, botanical gardens, washing clothes, utensils and more." In Los Tres Miradores, the 40 fog catchers — which were installed in 2021 — provide enough water for 180 families, whether to bathe, clean, drink (after being filtered at home) or to irrigate crops on small garden patches.
Note: Explore more positive stories like this in our comprehensive inspiring news articles archive focused on solutions and bridging divides.
---
Top Inspiring News Articles
---
Top Inspiring News Articles from Years Past
---