'Fairly shocking': Secret medical lab in California stored bioengineered mice laden with COVID
Key Excerpts from Article on Website of USA Today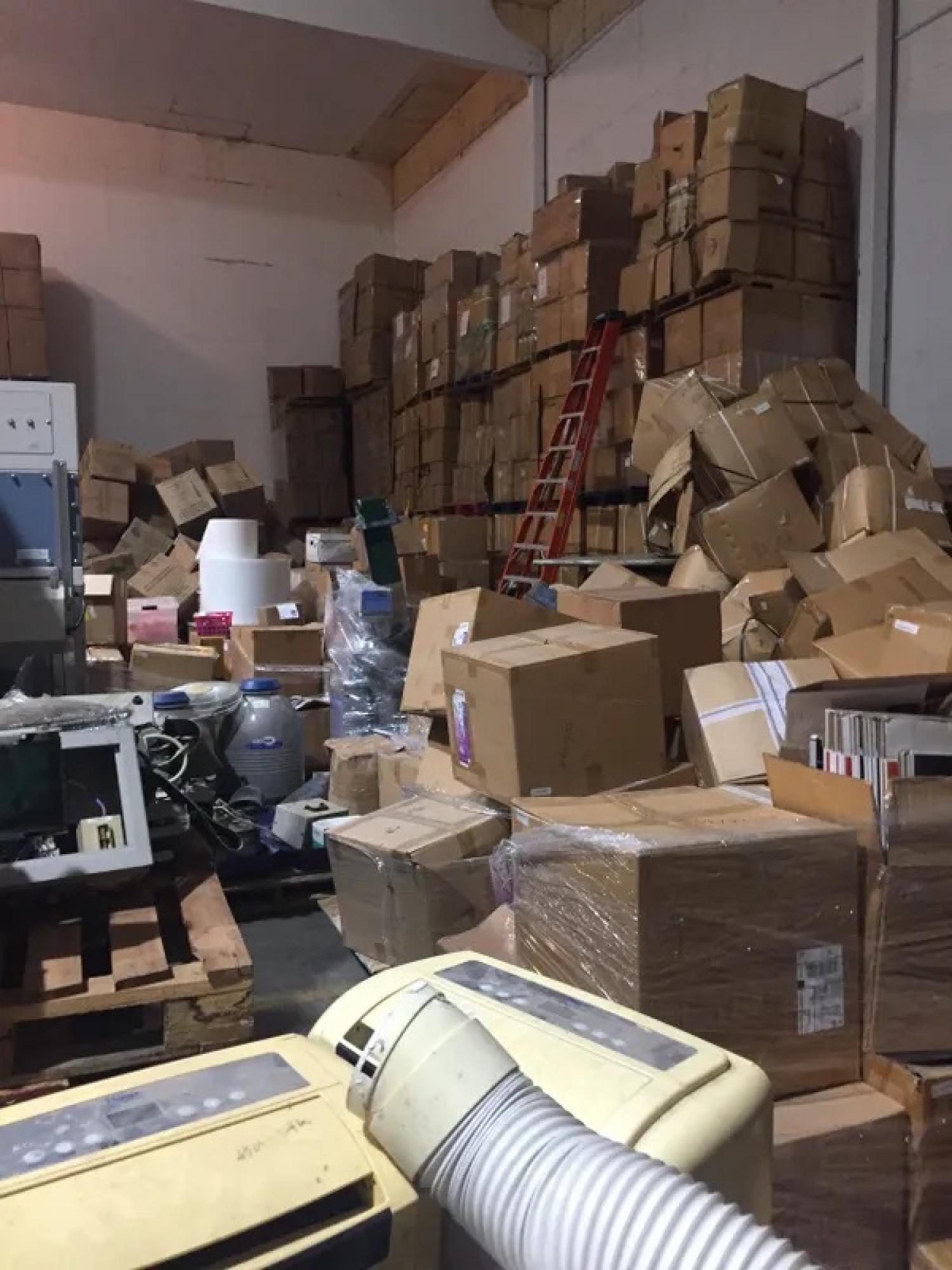 ---
USA Today, July 31, 2023
Posted: August 7th, 2023
https://www.usatoday.com/story/news/nation/2023/07/31/illega...
A months long investigation into a rural California warehouse uncovered an illegal laboratory filled with infectious agents, medical waste and hundreds of mice bioengineered "to catch and carry the COVID-19 virus," according to Fresno County authorities. Health and licensing said Monday that Prestige Biotech, a Chinese medical company registered in Nevada, was operating the unlicensed facility in Reedley, California, a small city about 24 miles southeast of Fresno. The company, according to Reedley City Manager Nicole Zieba, had a goal of being a diagnostics lab. "They never had a business license," Zieba [said]. "The city was completely unaware that they were in this building." The Fresno County Public Health Department launched its investigation into the facility in December 2022 after a code enforcement officer saw a garden hose attached to a building that was presumed to be vacant and had no active business license, Zieba said. Hundreds of mice also were found at the warehouse, where they were "kept in inadequate conditions in overcrowded cages" with no food or water, according to court documents. An associate with Prestige Biotech told investigators the mice were "genetically engineered to catch and carry the COVID virus." The city seized the mice in April and euthanized 773 of them. Zieba said officials called in the Centers for Disease Control and Prevention after about 30 freezers and refrigerators were found, with some set to minus 80 degrees. The CDC detected at least 20 potentially infectious agents.
Note: For more along these lines, see concise summaries of deeply revealing news articles on science corruption and the coronavirus from reliable major media sources.
---
Latest News
---
Key News Articles from Years Past
---