How gardens enable refugees and immigrants to put down roots in new communities
Key Excerpts from Article on Website of PBS News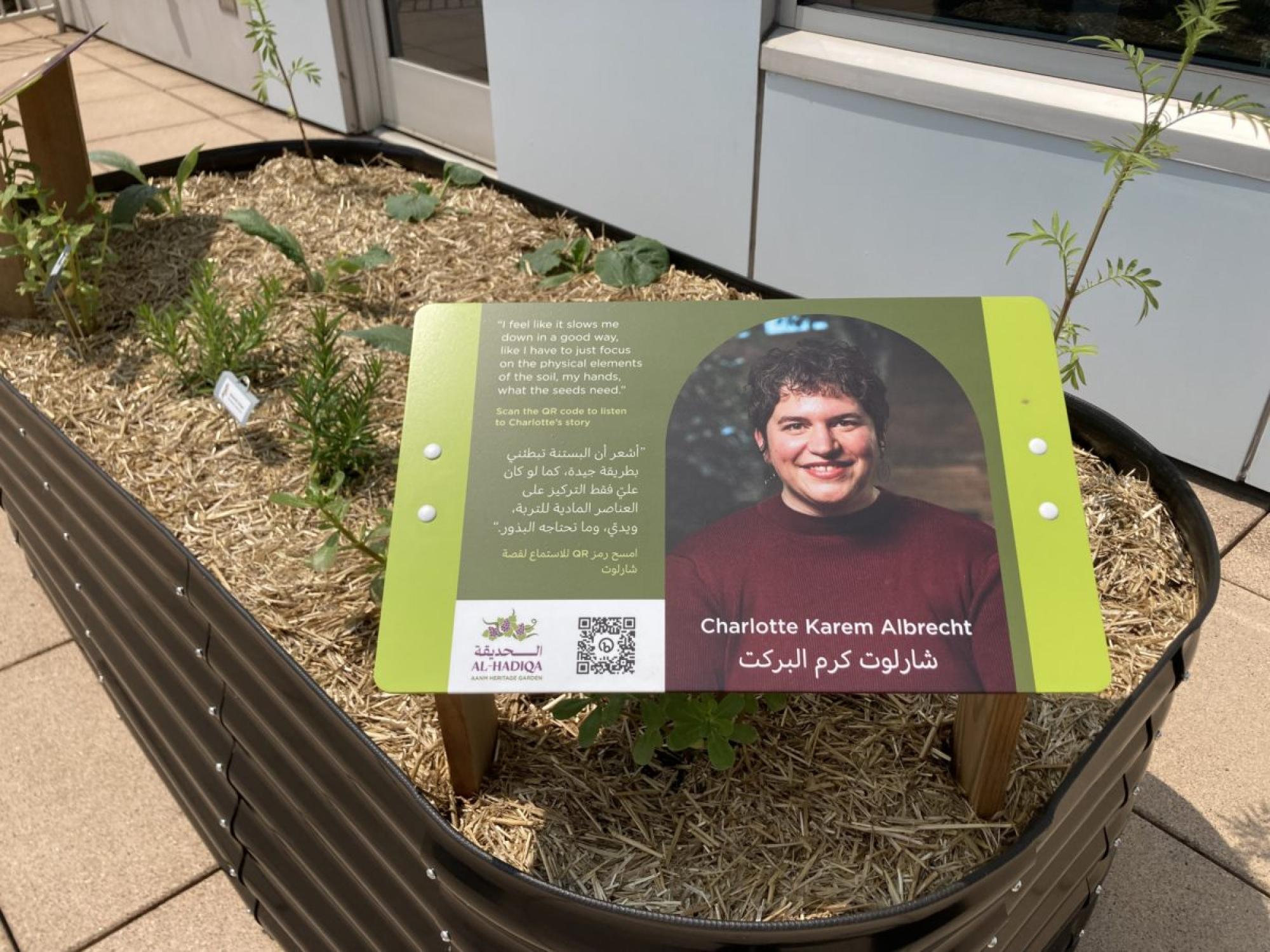 ---
PBS News, September 6, 2023
Posted: September 10th, 2023
https://www.pbs.org/newshour/arts/how-gardens-enable-refugee...
Gardening and community gardens can be ways for immigrant and refugee communities to supplement their pantries by growing their own food, especially culturally appropriate food that is not readily found in grocery stores. It also helps people send literal roots down into a new place while maintaining a connection with their homeland. The Arab American National Museum (AANM) has created a new heritage garden on its roof with donated seeds, cuttings, and plants from local Arab American community members around Dearborn, Michigan. These include plants with a connection to the Arab world, but also plants from Michigan that have become meaningful to the Arab American community here. Accompanying the plants in the garden are oral histories of those community members about what gardening means to them, collected by the museum's community historian. In Ann Arbor, Michigan, Phimmasone Kym Owens ... said, 'Why don't I create a garden for refugees?'" In 2021, Owens reached out to Jewish Family Services of Washtenaw County. They formed a partnership to create an innovative refugee-to-refugee community garden program ... and to work with refugees and grow culturally appropriate vegetables. "What sold this as being different is giving autonomy to the clients," Owens said. "So we had a vote. They voted [for] Freedom Garden. And that's a name that says it all. The fact that they chose Freedom Garden says exactly what you know, being a refugee, what you want."
Note: Explore more positive stories like this in our comprehensive inspiring news articles archive focused on solutions and bridging divides.
---
Top Inspiring News Articles
---
Top Inspiring News Articles from Years Past
---