How US And UK Government Propaganda Specialists Collaborated With Nazis In Ukraine
Key Excerpts from Article on Website of MintPress News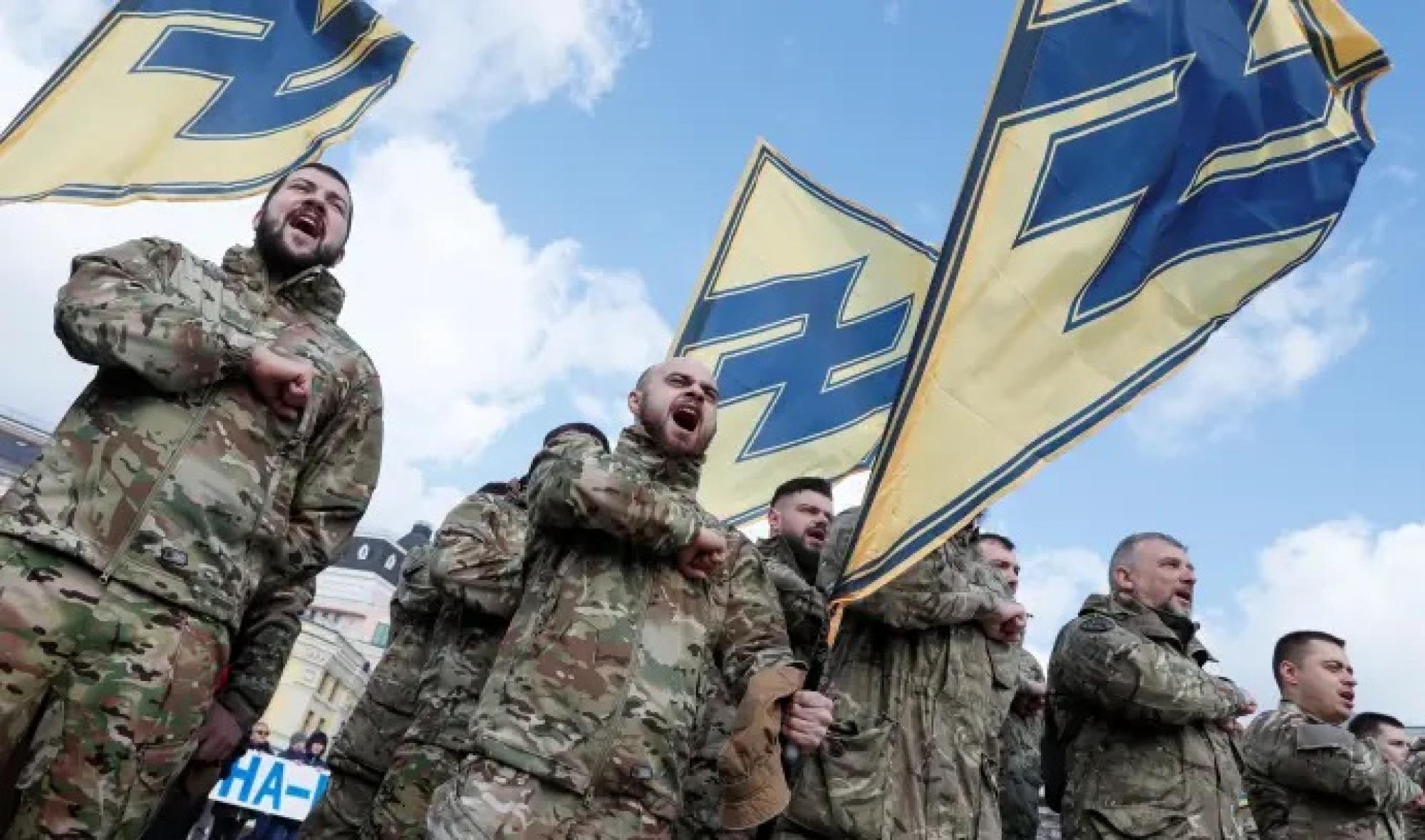 ---
MintPress News, June 20, 2023
Posted: July 3rd, 2023
https://www.mintpressnews.com/us-uk-government-propaganda-sp...
A MintPress investigation has found that a host of Western government officials, intelligence agents and assets have been directly involved in intimate collaboration with Nazi groups and individuals since at least 2014. This has included involvement in creating and operating the Nazi-run kill list in Ukraine. While Western media have belatedly been forced to concede that there are Nazi influences in Ukraine, many journalists have insisted that the visible fascist patches on uniforms are only there to troll Russians and that they are insignificant and a gift to Russian propaganda. Still, other journalists admit to asking Ukrainian service members to cover up their Nazi symbols. Last May, The Irish Independent claimed that [former adviser to Ukraine's foreign minister Cormac] Smith is "an unlikely key player in the information war," who "estimates he has given about 100 TV, radio and print interviews with the international media in the past few months to tell Kyiv's side of the story." Smith has a nice line in outrageous propaganda gambits, claiming that Russians are the actual Nazis and that they murder, rape and pillage, including the rape of children. As it turns out, the source of many of the allegations ... was the Ukraine parliamentary commissioner for human rights, Lyudmila Denisova. Last year, it was comprehensively demonstrated that her stories had little evidential basis. She ... admitted to "promoting fake news to persuade Western countries to send more arms and aid." Smith nonetheless carried on making vague allegations of rape for months afterward.
Note: US agencies used at least 1,000 ex-Nazis as spies and informants during the Cold War. Nazi doctors were also used used to teach the CIA mind control methods. For more along these lines, see concise summaries of deeply revealing news articles on intelligence agency corruption and the war machine from reliable major media sources.
---
Latest News
---
Key News Articles from Years Past
---