It's a Bird. It's a Plane. It's the Police Responding to a 911 Call.
Key Excerpts from Article on Website of The Marshall Project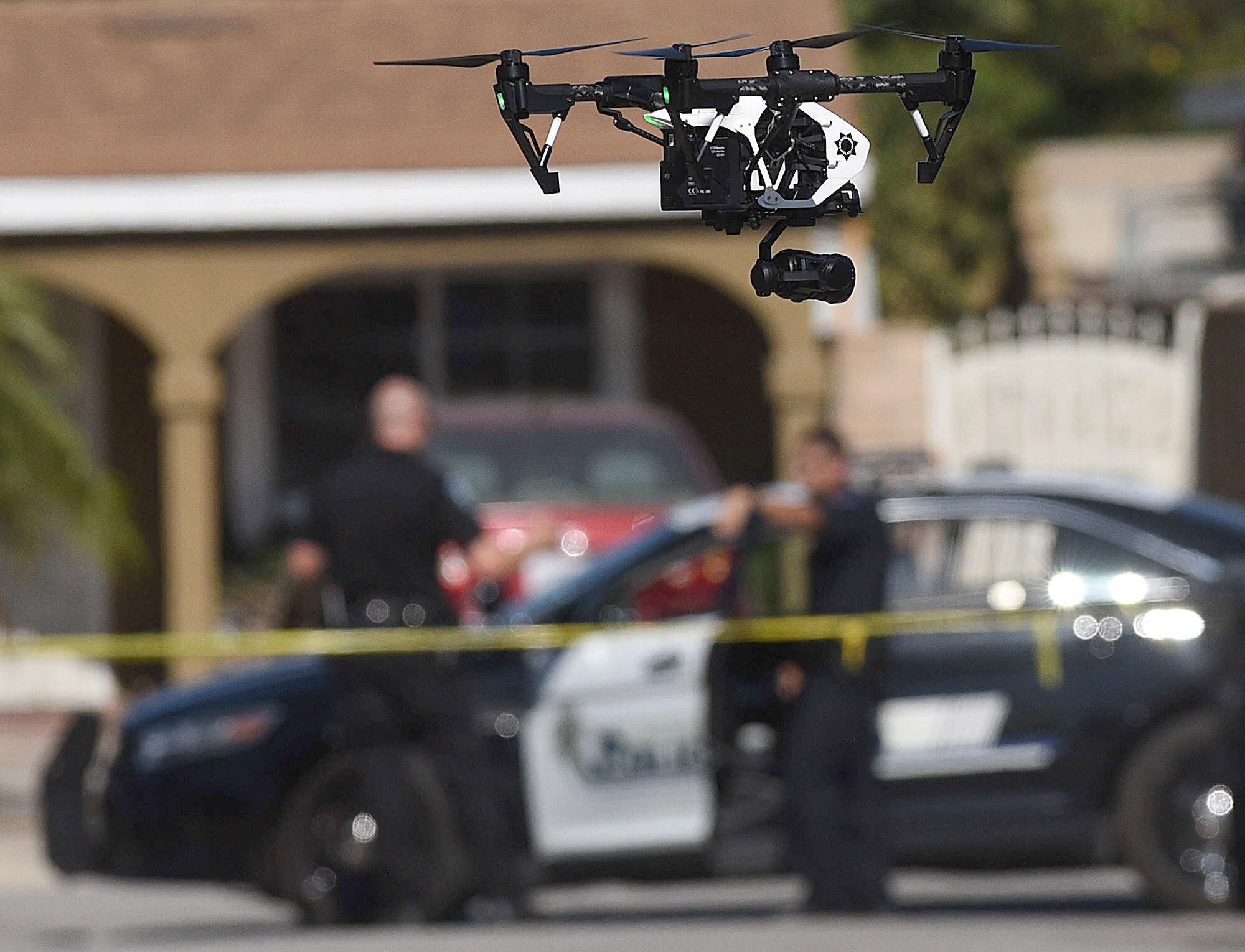 ---
The Marshall Project, July 29, 2023
Posted: August 15th, 2023
https://www.themarshallproject.org/2023/07/29/police-drone-c...
If you call 911 to report an emergency, the odds are increasing that a drone will be the first unit sent to respond. More than 1,500 departments across the country now use them, "mostly for search and rescue as well as to document crime scenes and chase suspects," according to ... MIT Technology Review. Generally, police drones don't carry weapons and are used primarily for video surveillance. It is possible for small drones to deliver chemical irritants like tear gas, however, a technology that police in Israel have used against Palestinians. In a report published on Thursday, American Civil Liberties Union Senior Policy Analyst Jay Stanley worries that these kinds of drone programs may normalize usage and "usher in an era of pervasive, suspicionless, mass aerial surveillance." He notes far more invasive turns that police drone usage could take, including warrantless surveillance of specific people, crime "hotspots" or even whole neighborhoods or cities. Stanley wonders if drone usage won't just ... "amplify the problems with the deeply broken U.S. criminal legal system." Many of the cities using drones in policing are doing so from so-called "real-time crime centers." These units function as centralized hubs to connect the various bits of surveillance and data that police collect from things like stationary cameras, drones, license plate readers and technology that listens for possible gunshots. Some centers can even integrate police body cameras and video from Ring doorbells.
Note: Police have been using military predator drones for domestic law enforcement since 2011. For more along these lines, see concise summaries of deeply revealing news articles on police corruption and the disappearance of privacy from reliable major media sources.
---
Latest News
---
Key News Articles from Years Past
---