Revolving door redux: The DEA's recently departed No. 2 returns to a Big Pharma consulting firm
Key Excerpts from Article on Website of Associated Press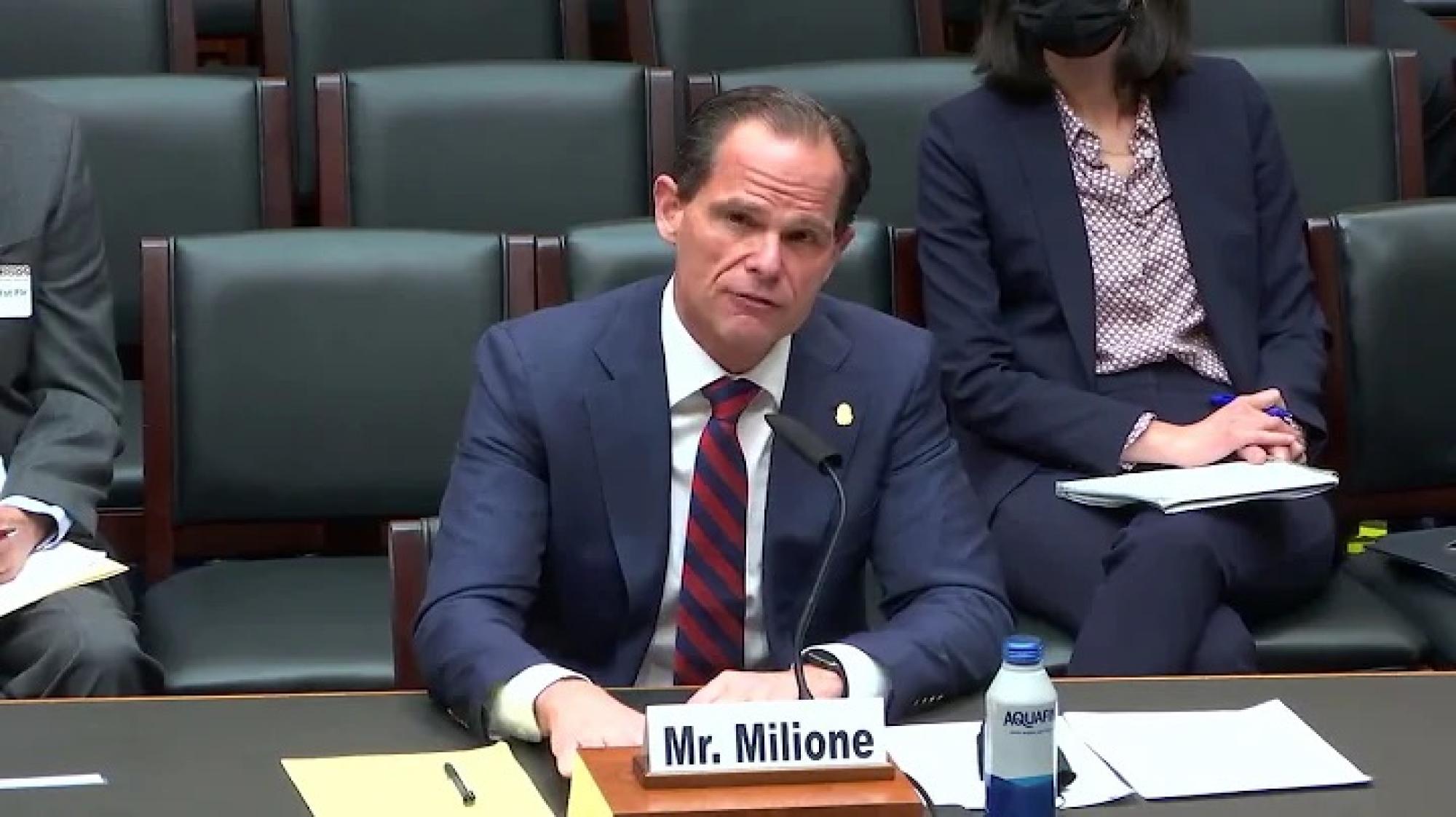 ---
Associated Press, September 20, 2023
Posted: September 24th, 2023
https://apnews.com/article/dea-opioids-fentanyl-cocaine-drug...
Louis Milione retired from the DEA a second time this summer amid reporting by The Associated Press on potential conflicts caused by his prior consulting for the pharmaceutical industry. Less than three months later, Milione again landed a plum job at Guidepost Solutions, a New York-based firm hired by some of the same companies he had been tasked with regulating when he returned to the DEA in 2021. Milione had spent four years at Guidepost prior to his return, leveraging his extensive experience and contacts from a 21-year DEA career. Milione is the most senior of a slew of DEA officials to have traded their badge and gun for a globe-trotting consulting job. His career stands out for two cycles through the revolving door between government and industry, raising questions about the potential impact on the DEA's mission to police drug companies blamed for tens of thousands of American overdose deaths. Milione's private-sector clientele also included Morris & Dickson Co., the nation's fourth-largest wholesale drug distributor, as it tried to stave off DEA sanctions for disregarding thousands of suspicious, high-volume orders. The DEA allowed the company to continue shipping drugs for nearly four years after a judge recommended its license be revoked for "cavalier disregard" of rules aimed at preventing opioid abuse. It was not until AP began asking questions this spring that the DEA moved to finally strip the Shreveport, Louisiana-based company of its license to distribute highly addictive painkillers.
Note: For more along these lines, see concise summaries of deeply revealing news articles on corruption in government and in the pharmaceutical industry from reliable major media sources.
---
Latest News
---
Key News Articles from Years Past
---