Still nurturing love and vines: the centenarian who built Barcelona's first roof garden
Key Excerpts from Article on Website of The Guardian (One of the UK's Leading Newspapers)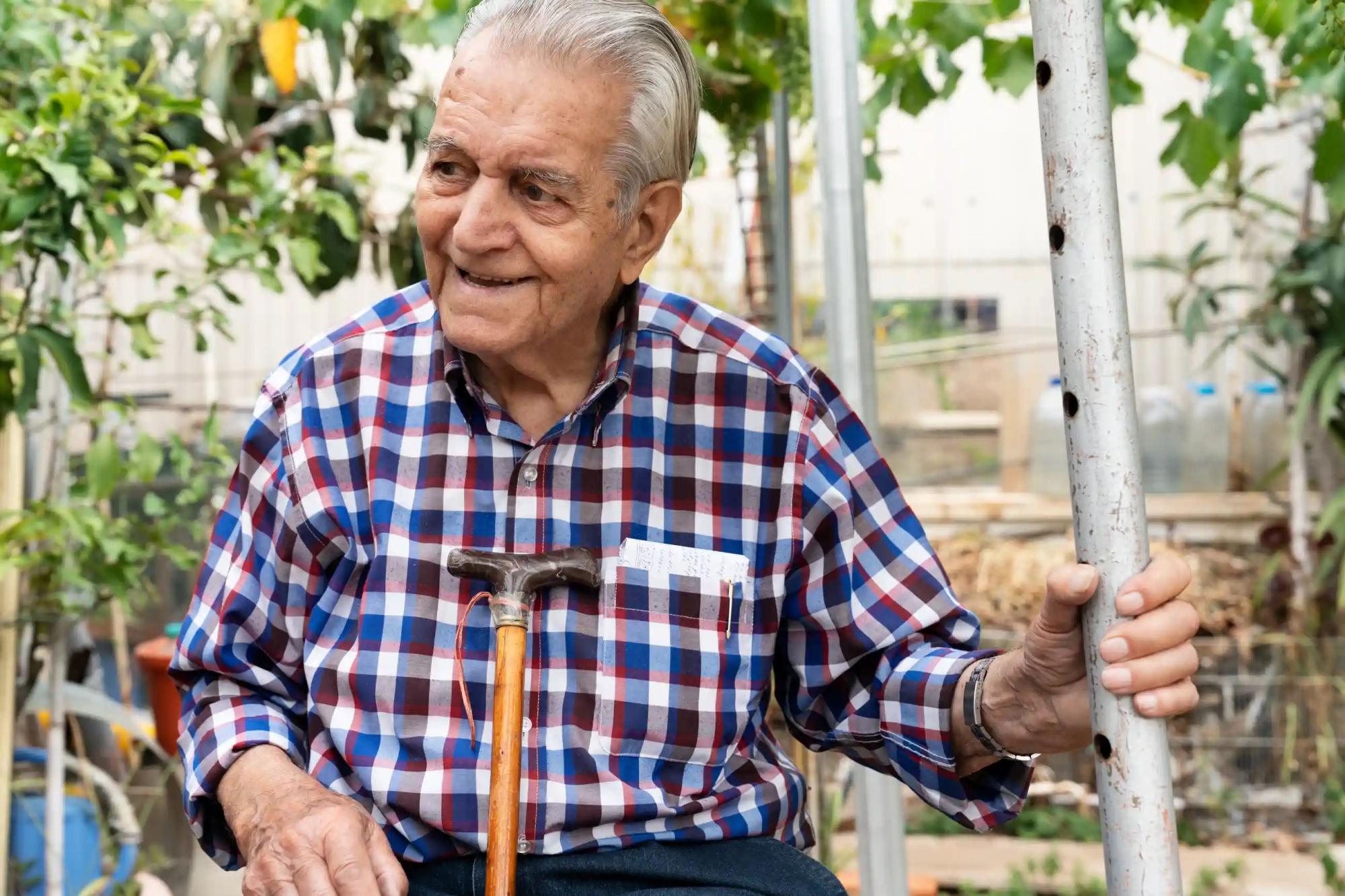 ---
The Guardian (One of the UK's Leading Newspapers), June 26, 2023
Posted: July 23rd, 2023
https://www.theguardian.com/environment/2023/jun/26/barcelon...
When Joan Carulla Figueres turned the roof terrace of his Barcelona apartment into a garden, it was out of nostalgia for his rural origins. Sixty-five years later, the ecological concepts he has long followed have become commonplace, and he is acclaimed as a pioneer of organic farming. Carulla, who celebrated his 100th birthday this year, is credited with creating the city's first roof garden. However, his "allotment in the sky" boasts far more than the usual tomato plants and pots of geraniums. It is home to more than 40 fruit trees, vines that produce 100kg (220lbs) of grapes a year, olives, peaches, figs, garlic, aubergines and even potatoes. He is passionate about potatoes. His approach to agriculture is what today we call organic, but Carulla insists he is not doing anything new and that poor farmers have always practised organic farming out of necessity. "My grandparents had little land and no money for fertiliser," he says. "They used animal and vegetable waste and straw. We lived a frugal life. We didn't go hungry, we just lived." Like his forebears, Carulla makes compost from everything, including old magazines and thin wooden fruit boxes. "There's almost nothing we don't use, everything decomposes eventually." If the war made him a vegetarian, it also made him a pacifist. He was 15 when Juneda was bombed and strafed by fascist warplanes. Carulla speaks with sorrow of the 117 people killed in the village and how the reprisals carried out by both sides at the end of the war broke his father's spirit and drove his mother to an early grave. "She was one of the war's silent victims," he says. "I think she died from pain and suffering." He also talks about how at the age of 10 he had an epiphany when he vowed to become un generador de amor (someone who generates love). "I don't know where this phrase came from, but I decided that what I had to do was to create love in everyone, universal love."
Note: Don't miss a great video on Figueres and his garden. Explore a treasure trove of concise summaries of incredibly inspiring news articles which will inspire you to make a difference.
---
Top Inspiring News Articles
---
Top Inspiring News Articles from Years Past
---