U.S. Weapons Transfers To Israel Shrouded In Secrecy — But Not Ukraine
Key Excerpts from Article on Website of The Intercept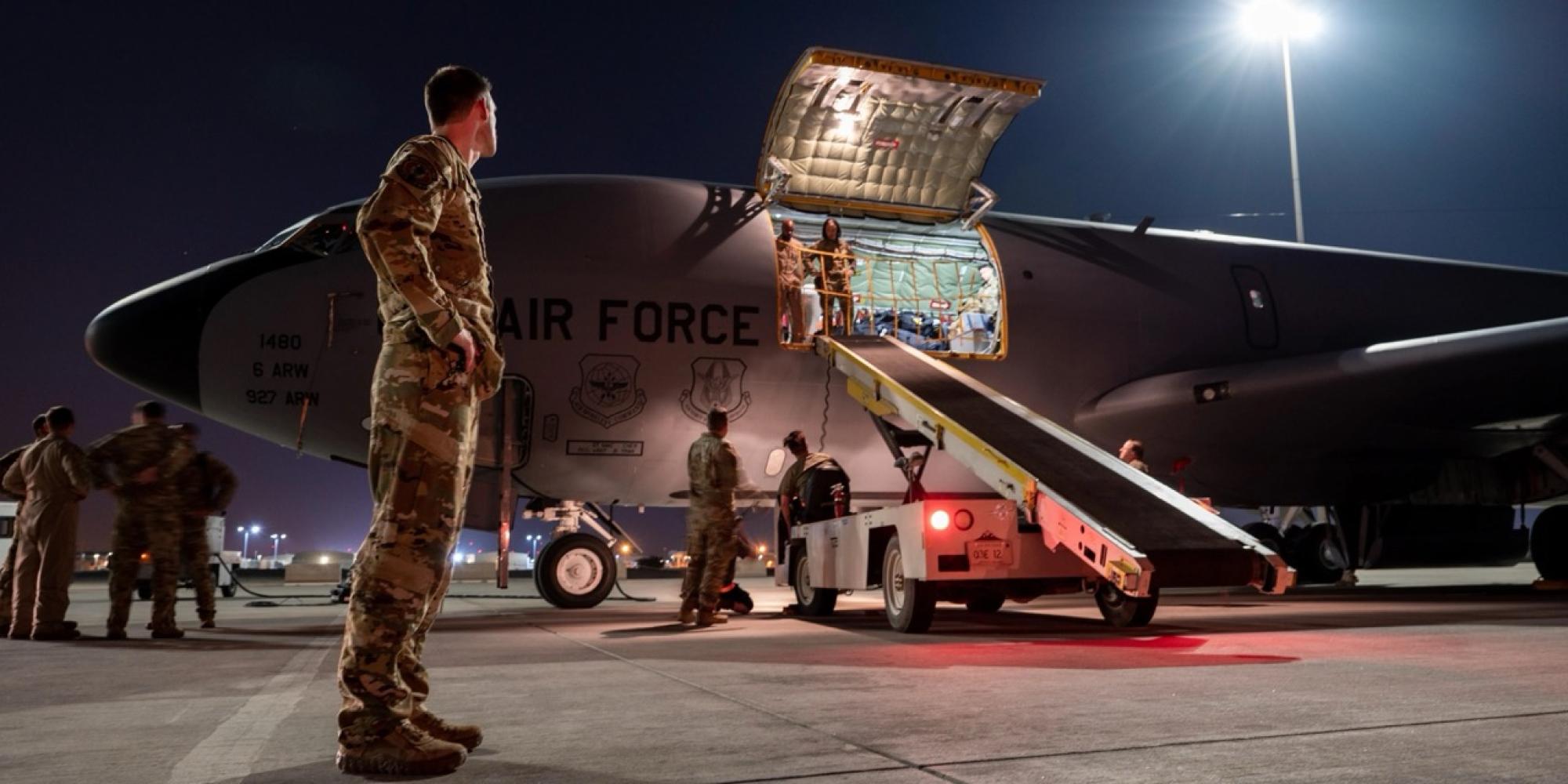 ---
The Intercept, November 7, 2023
Posted: November 12th, 2023
https://theintercept.com/2023/11/07/israel-us-weapons-secret...
One month since Hamas's surprise attack, little is known about the weapons the U.S. has provided to Israel. Whereas the Biden administration released a three-page itemized list of weapons provided to Ukraine, down to the exact number of rounds, the information released about weapons sent to Israel could fit in a single sentence. A retired Marine general who worked in the region, who asked for anonymity because he was not authorized by his former employer to speak publicly, attributed the secrecy to the political sensitivity of the conflict. In particular, the retired officer said, weapons used in door-to-door urban warfare, which are likely to result in civilian casualties, are not going to be something the administration wants to publicize. The goal of removing Hamas completely from power is widely expected to take a significant commitment to a long-term ground presence and heavy urban fighting. According to the New Yorker, Israeli officials told their American counterparts that the war could last 10 years. Hamas's attack on Israel ... resulted in a cascade of arms assistance from the U.S. Though the Biden administration at first declined to identify any specific weapons systems, as details trickled out in the press, it has gradually acknowledged some. These include "precision guided munitions, small diameter bombs, artillery, ammunition, Iron Dome interceptors and other critical equipment," [said] Pentagon spokesperson Brig. Gen. Pat Ryder. What "other critical equipment" entails remains a mystery.
Note: From 2018-2022, the US was responsible for 40 percent of global weapons exports. For more along these lines, see concise summaries of deeply revealing news articles on military corruption from reliable major media sources.
---
Latest News
---
Key News Articles from Years Past
---