Insurance Industry Execs 'Alarmed' by Surge in Deaths Among Young People — But Stop Short of Blaming COVID Shots
Key Excerpts from Article on Website of The Defender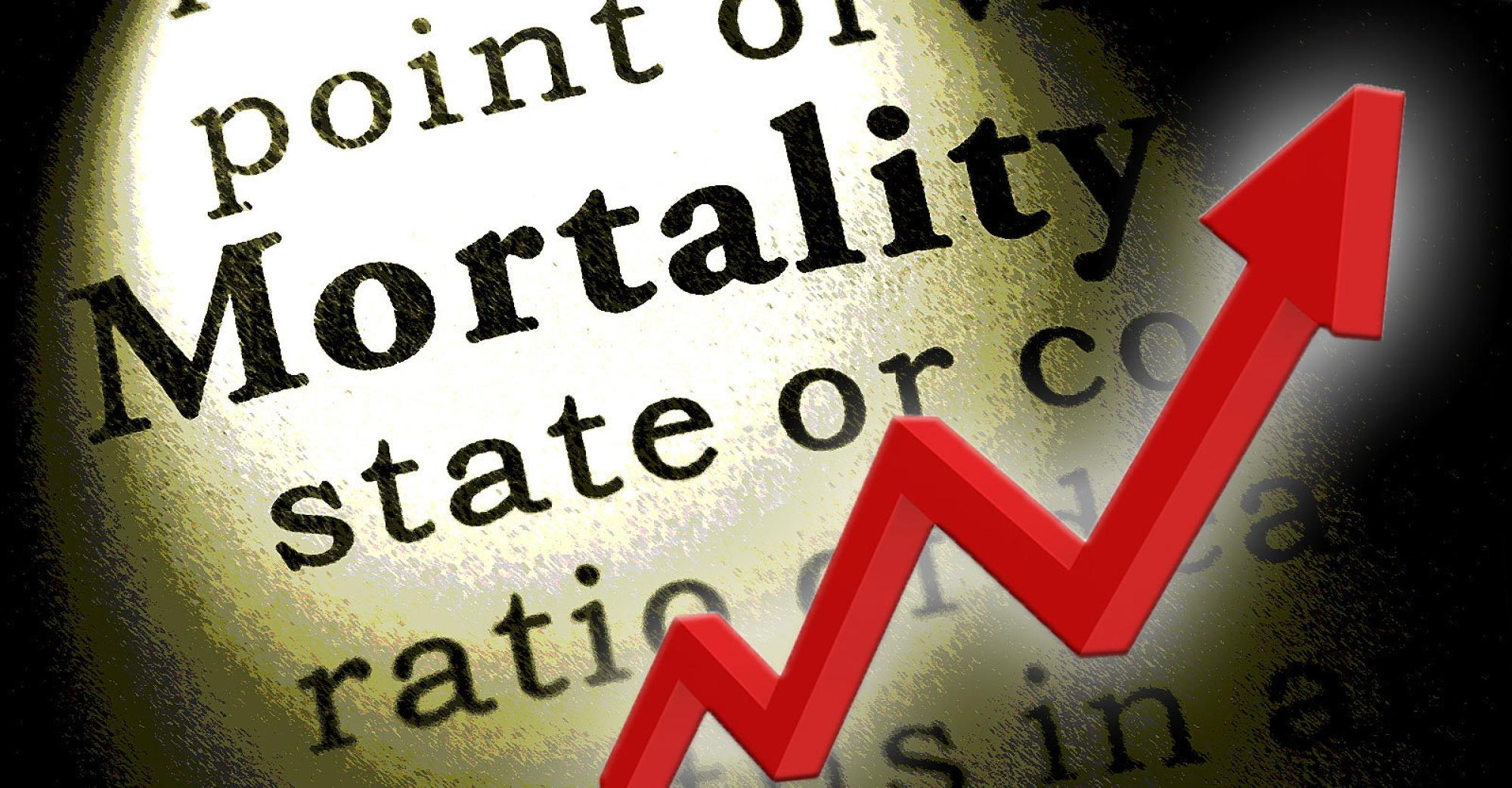 ---
The Defender, November 6, 2023
Posted: November 12th, 2023
https://childrenshealthdefense.org/defender/surge-young-peop...
Executives at the largest insurance companies in the United States are alarmed that teenagers, young and white-collar Americans in the prime of life are inexplicably dying at a record pace, causing a "monumental outflow" of death claims. According to an Oct. 26 report in InsuranceNewsNet, U.S. insurance companies expected higher-than-normal payouts from excess deaths during the COVID-19 pandemic. Insurers saw death benefits rise 15.4% in 2020, the biggest one-year increase since the 1918 Spanish flu epidemic, followed by a record $100.28 billion — nearly double the historic norm — in total death benefits paid out by the industry in 2021. CDC numbers ... show the death rate for Americans ages 15-45 rose 20-24% above normal in 2020, and soared in 2021, to a nearly 30% death increase for 15-year-olds and a more than 45% increase for 45-year-olds. CDC data reported in August showed that Americans in the period January-May 2023 were still dying at abnormally high rates with the pandemic long over. Dr. Pierre Kory ... who treats long COVID and vaccine-injured patients in his practice, called on insurance companies to work with media and governments and investigate the powerful evidence that countless deaths and disabilities are temporally linked to the COVID-19 mRNA vaccines. Kory cited the more than 1 million COVID-19 vaccine-linked injuries, disabilities and more than 30,000 deaths reported ... to the Vaccine Adverse Event Reporting System (VAERS).
Note: Mentioned in this article is critical care physician Dr. Pierre Kory, who recently published an in-depth explanation on the link between COVID-19 mRNA vaccines and excess death among American youth. For more along these lines, see concise summaries of deeply revealing news articles on coronavirus vaccines from reliable major media sources.
---
Latest News
---
Key News Articles from Years Past
---