We owe it to humanity to see the rules of war are observed – no matter how tough a test the Israel-Hamas conflict proves
Key Excerpts from Article on Website of The Guardian (One of the UK's Leading Newspapers)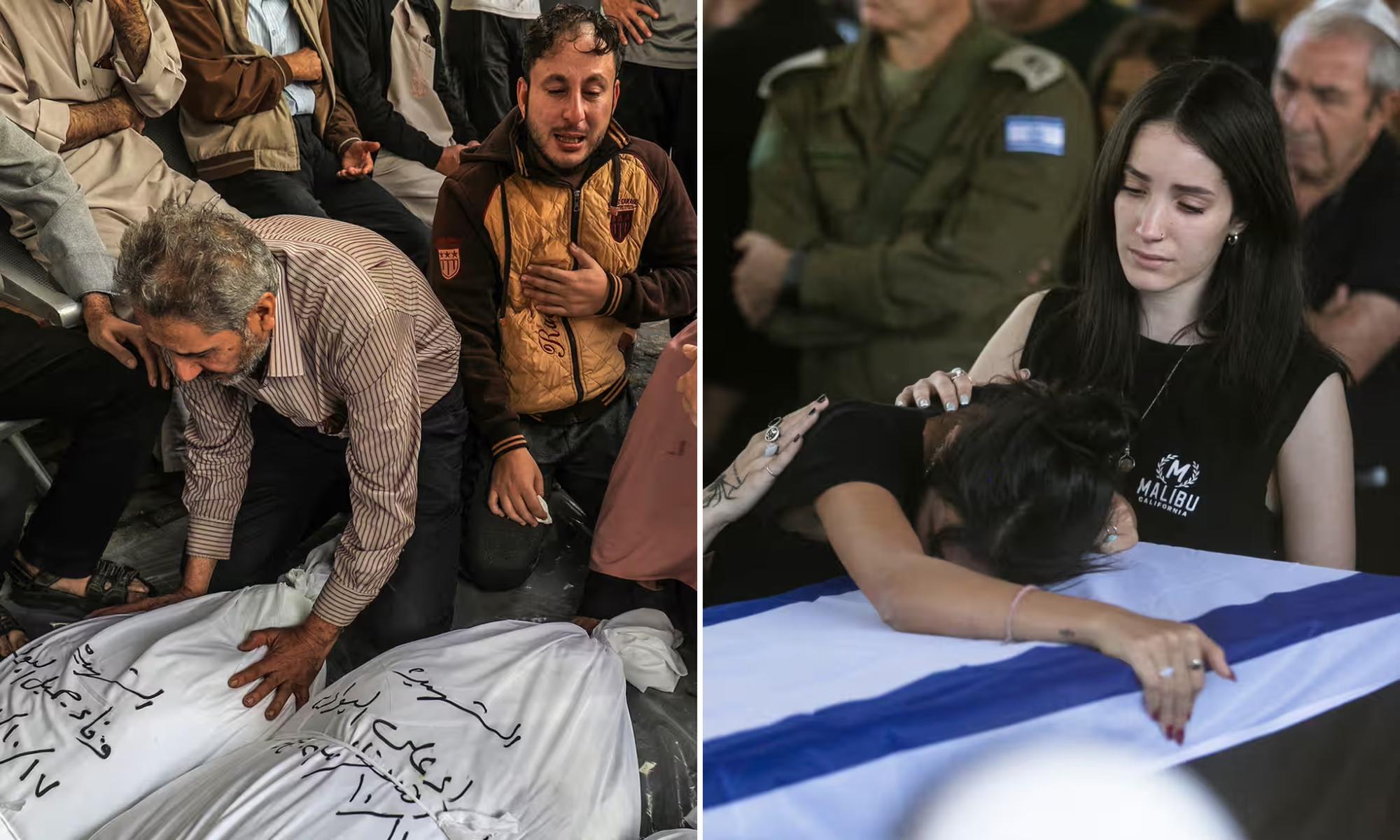 ---
The Guardian (One of the UK's Leading Newspapers), October 18, 2023
Posted: October 23rd, 2023
https://www.theguardian.com/commentisfree/2023/oct/18/rules-...
For almost 4,000 years, some governments have insisted that if wars must be fought, there should be rules. During its assault, on Black Saturday, Hamas broke numerous laws of war, starting with its rocket fire into Israel, which made no attempt to discriminate between military and civilian targets, breaking article 13 of protocol II of the Geneva conventions. Its fighters murdered, tortured and raped, breaking common article 3 of the Geneva conventions and articles 27 and 32 of the fourth convention. They also engaged in pillage and terrorism (33, fourth convention) and the taking of hostages (34, fourth, and article 8 of the Rome statute). In responding to this attack, Israel has also broken several laws of war. These crimes begin with the use of collective penalties against the people of Gaza (article 33 of the fourth convention and article 4 of protocol II). One aspect of this punishment appears to be the pattern of Israel's bombing and shelling of Gaza. The war crime in this case is the damage to property: article 50 of the first Geneva convention, article 51 of the second Geneva convention and article 147 of the fourth Geneva convention. Many of the buildings hit, including numerous schools and health facilities, do not appear to qualify as military targets, despite Israeli claims that Hamas uses people as human shields. Such indiscriminate attacks contravene article 13, protocol II and article 53, fourth convention. The bombing of mosques breaks article 16 of protocol II.
Note: For more along these lines, see concise summaries of deeply revealing news articles on war from reliable major media sources.
---
Latest News
---
Key News Articles from Years Past
---