With Green Prescriptions, Getting Healthier Is a Walk in the Park
Key Excerpts from Article on Website of Reasons to be Cheerful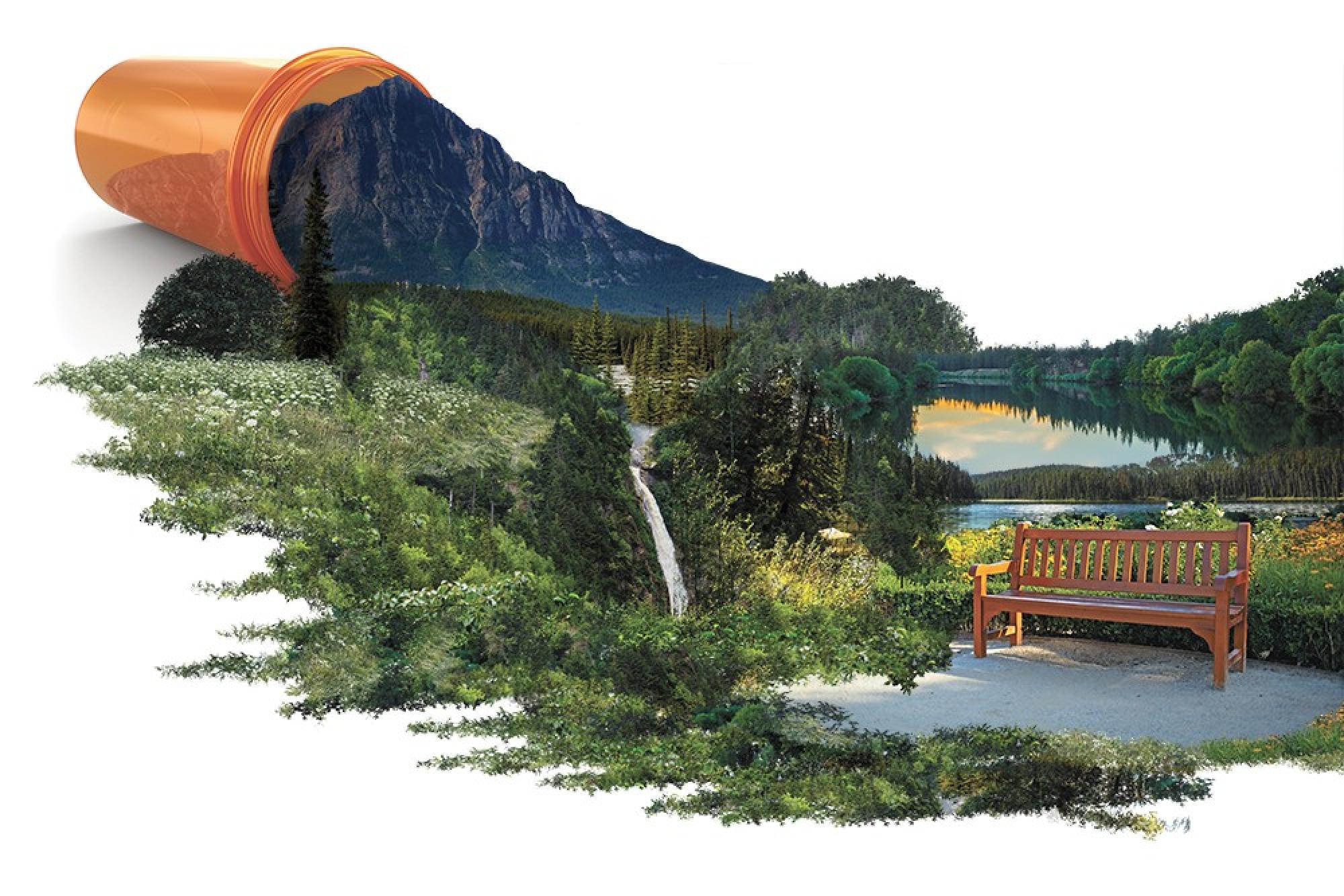 ---
Reasons to be Cheerful, May 29, 2023
Posted: June 18th, 2023
https://reasonstobecheerful.world/green-prescriptions-health...
Scientific research has long established the healing powers of the outdoors, but now programs promoting regular visits to nature – known as green or nature prescriptions – are nourishing the health of people and parks across the globe. Green prescriptions were pioneered decades ago. In 1982, doctors in Japan began encouraging therapeutic so-called "forest bathing," or Shinrin-yoku, which is now available in 62 certified forest-therapy bases. In New Zealand, green prescriptions ... have become a formal part of the health care system. Canada last year launched its first nationwide green prescription program. Today, 4,000 green prescriptions have been written by over 10,000 physicians ... in all 10 provinces. The benefits of spending time in nature are as established as a centuries-old oak trunk, and include reduced stress and improved sleep, happiness, attention, memory and creativity. In one 2015 study, researchers in Canada found that adding 10 more trees to a city block improved perceived health and well-being as much as increasing people's income by $10,000 or making them seven years younger. Time in nature even impacts the very functioning of our bodies: a study by a professor at University College London found that contact with microbes in the environment strengthens our immune systems, improving the resilience of our skin, airways and guts. 
Note: Read more about the fascinating "hope molecules" that get released when we exercise, which can act as a powerful antidepressant for improved mental health.
---
Top Inspiring News Articles
---
Top Inspiring News Articles from Years Past
---