Can a Tiny Restaurant Surcharge Move the Needle on Climate?
Key Excerpts from Article on Website of Reasons to be Cheerful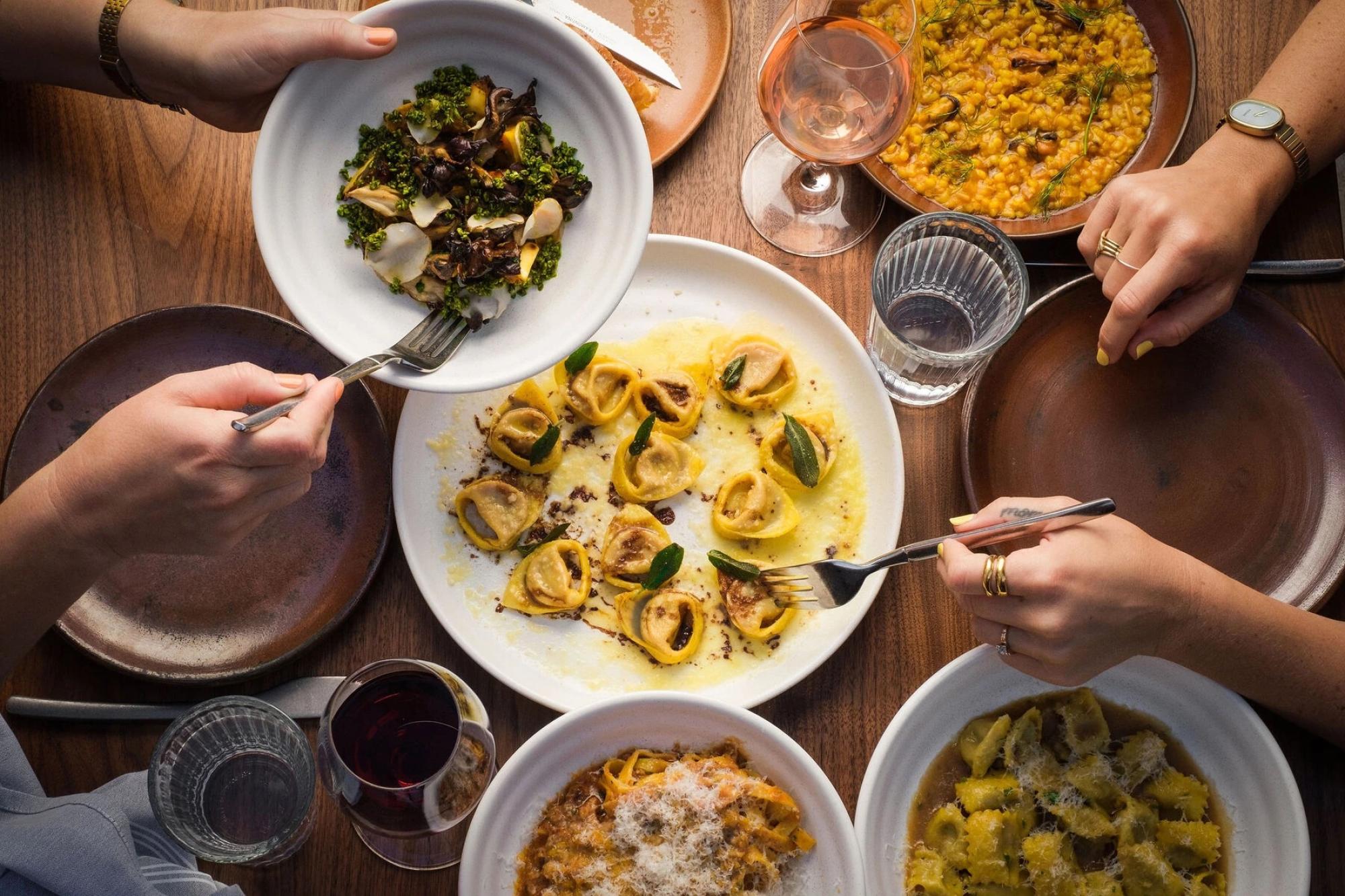 ---
Reasons to be Cheerful, September 19, 2023
Posted: September 24th, 2023
https://reasonstobecheerful.world/zero-foodprint-changing-th...
When Anthony Myint and his wife Karen Leibowitz opened their San Francisco restaurant The Perennial in 2016, they had big ambitions: They wanted it to be the first carbon-neutral restaurant in the world, and they succeeded. From the recycled floor tiles and reclaimed lumber to the aquaponic herb garden and compostable paper menus, the culinary duo designed every part of the diner with the climate in mind. "We shifted the menus, reduced food waste, switched to renewable energy, started composting and bought carbon offsets," Myint says. They were motivated by the knowledge that agriculture and food systems contribute nearly a third of greenhouse gas emissions worldwide. The Perennial's menu championed sourdough loaves baked with perennial Kernza grains, and the chefs bought their steaks from regenerative ranches associated with the Marin Carbon Project, the country's foremost center for regenerative farming. The more Myint learned about regenerative agriculture, the more he became convinced that this was the global solution he needed to champion. "It became clear to me that this is the future of food, similar to the way renewable energy is the future of energy," he says. "The whole food system needs to gradually transition." Zero Foodprint is asking restaurant customers and other participating businesses to give one percent of their sales to a pool that funds regenerative agriculture. More than 80 businesses have signed up.
Note: We've summarized a handful of stories about the power of regenerative agriculture practices to reverse and heal global ecological destruction. Explore more positive stories like this in our comprehensive inspiring news articles archive focused on solutions and bridging divides.
---
Top Inspiring News Articles
---
Top Inspiring News Articles from Years Past
---