Getting the Soil Right: How Carbon Farming Combats Climate Change
Key Excerpts from Article on Website of Reasons to be Cheerful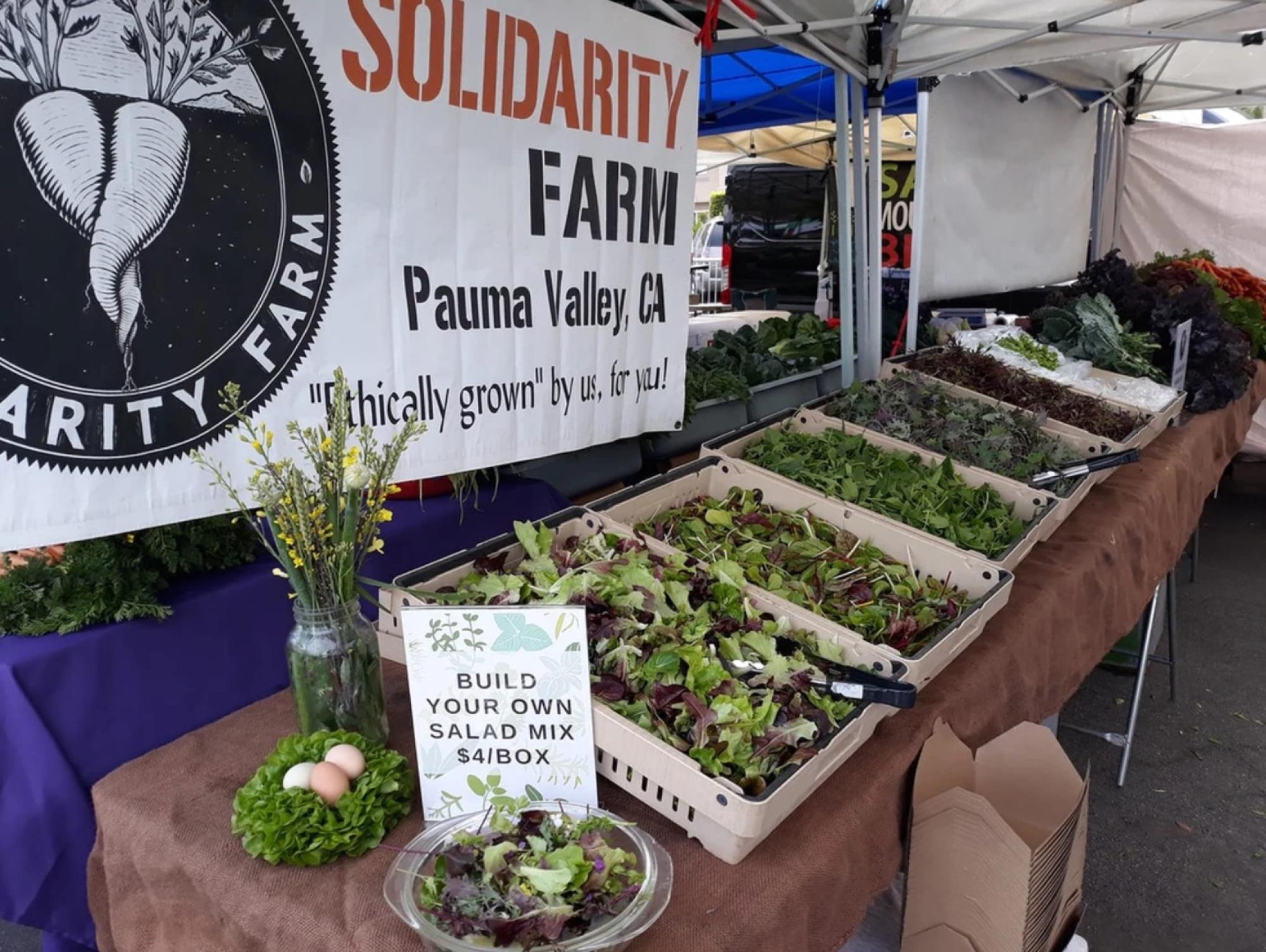 ---
Reasons to be Cheerful, September 15, 2023
Posted: October 3rd, 2023
https://reasonstobecheerful.world/carbon-farming-climate-cha...
The solution to stopping climate change might be buried on 10 acres in the Pauma Valley of California. "The idea is not just to produce food but to improve the soil," says Alvarez, Solidarity Farm's Climate Resilience Specialist. "We stopped using the plow to turn the soil, and we do a lot of composting and mulching to improve our soil health." Solidarity Farm had used organic principles in the 10 years since its inception, but it pivoted to carbon farming after the extreme heat in the summer of 2017. Carbon farmers cultivate plants and trees in a way that maximizes carbon sequestration in the soil. Among the most important practices for carbon farmers are minimizing soil erosion by planting perennials and ground cover, which also lowers soil temperatures, and only working the land by hand or with low-tech solutions. "The soil has the capacity to store more carbon than all plants on the planet together," Alvarez says. Solidarity Farms produces a diverse range of about 60 different fruits and vegetables, at least 70 percent of them perennial crops such as plums and pomegranates. Stacks of organic chicken manure in front of the vegetable beds wait to be distributed. The farmers enrich the soil with compost and mulch, while deterring pests with diverse crop rotation. According to soil tests, the Solidarity farmers have tripled the amount of carbon in the ground since 2018. "This equates to a drawdown of nearly 600 metric tons of CO2 per year, offsetting the emissions of 80 American households," Alvarez says.
Note: Have you seen the groundbreaking and inspiring movie Kiss the Ground? In a time where we're told hopeless and divisive narratives about our current environmental challenges, people all over the world are reversing the damage from destroyed ecosystems, regenerating the world's soils, and creating abundant food supplies. Don't miss this powerful film on the growing regenerative agriculture movement and its power to revive global community and our connection to the natural world.
---
Top Inspiring News Articles
---
Top Inspiring News Articles from Years Past
---