How to fight microplastic pollution with magnets
Key Excerpts from Article on Website of BBC News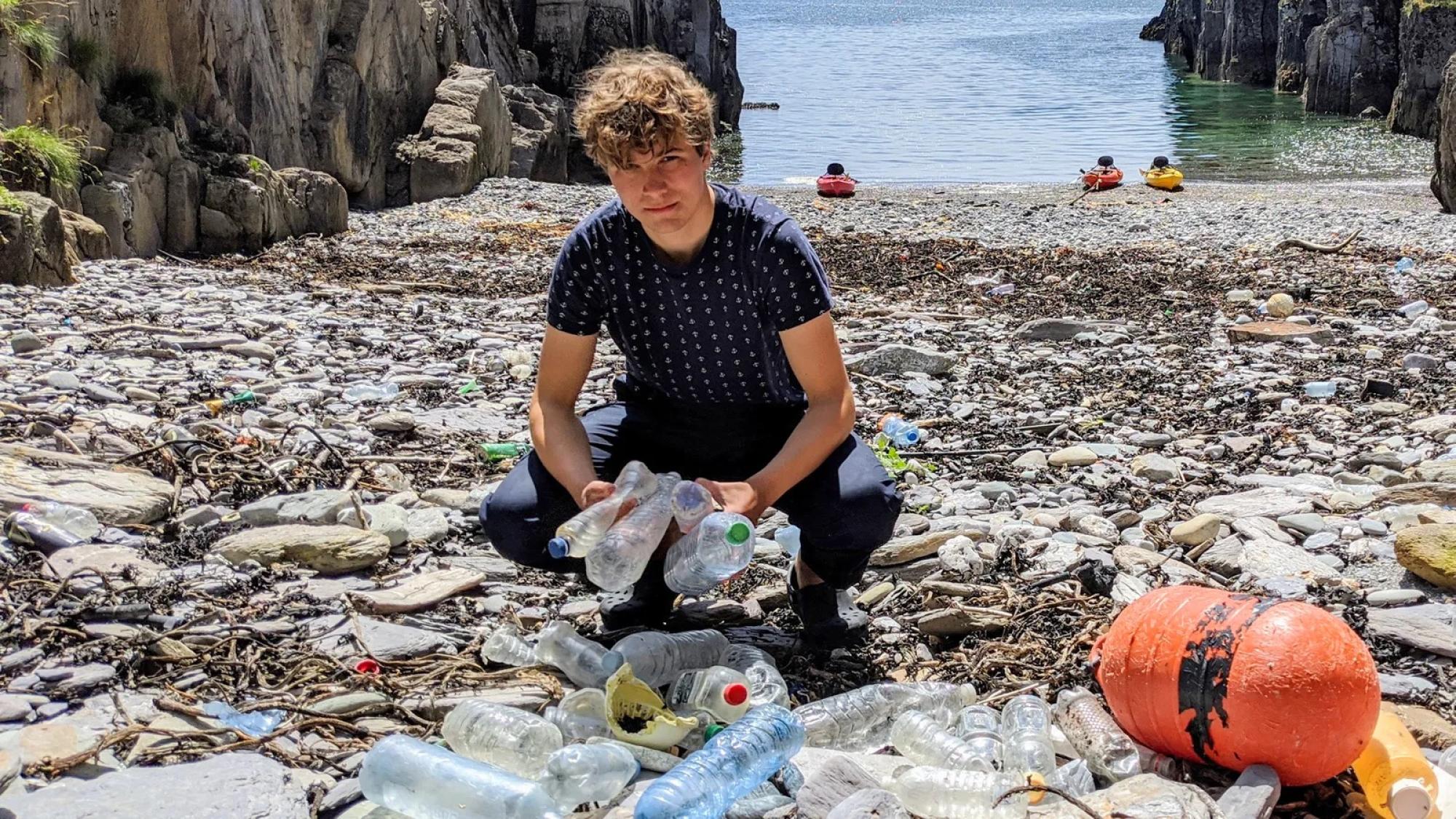 ---
BBC News, August 25, 2021
Posted: February 26th, 2023
https://www.bbc.com/future/article/20210825-how-to-fight-mic...
Huge amounts of plastic ends up rivers and oceans every year, harming the environment and potentially also human health. But what if we could pull it out of water with the power of magnets? [Chemistry student] Ferreira became determined to find a solution to remove microplastics from water. He started by designing his own spectrometer, a scientific instrument that uses ultraviolet light to measure the density of microplastics in solutions. "I could see there were a lot of microplastics in the water and they weren't just coming from big plastic breaking down in the sea," he says. It was on his local beach that Ferreira came up with a solution that could extract microplastics from water. "I found some oil spill residue with loads of plastic attached to it," he says. "I realised that oil could be used to attract plastic." Ferreira mixed vegetable oil with iron oxide powder to create a magnetic liquid, also known as ferrofluid. He then blended in microplastics from a wide range of everyday items, including plastic bottles, paint and car tyres, and water from the washing machine. After the microplastics attached themselves to the ferrofluid, Ferreira used a magnet to remove the solution and leave behind only water. Following 5,000 tests, Ferreira's method was 87% effective at extracting microplastics from water. Ferreira is currently in the process of designing a device which uses the magnetic extraction method to capture microplastics as water flows past it. The device will be small enough to fit inside waterpipes to continuously extract plastic fragments.
Note: Researchers from Australia are also finding innovative ways to rapidly remove hazardous microplastics from water using magnets. Explore a treasure trove of concise summaries of incredibly inspiring news articles which will inspire you to make a difference.
---
Top Inspiring News Articles
---
Top Inspiring News Articles from Years Past
---