Sentenced to Serving the Good Life in Norway
Key Excerpts from Article on Website of Time Magazine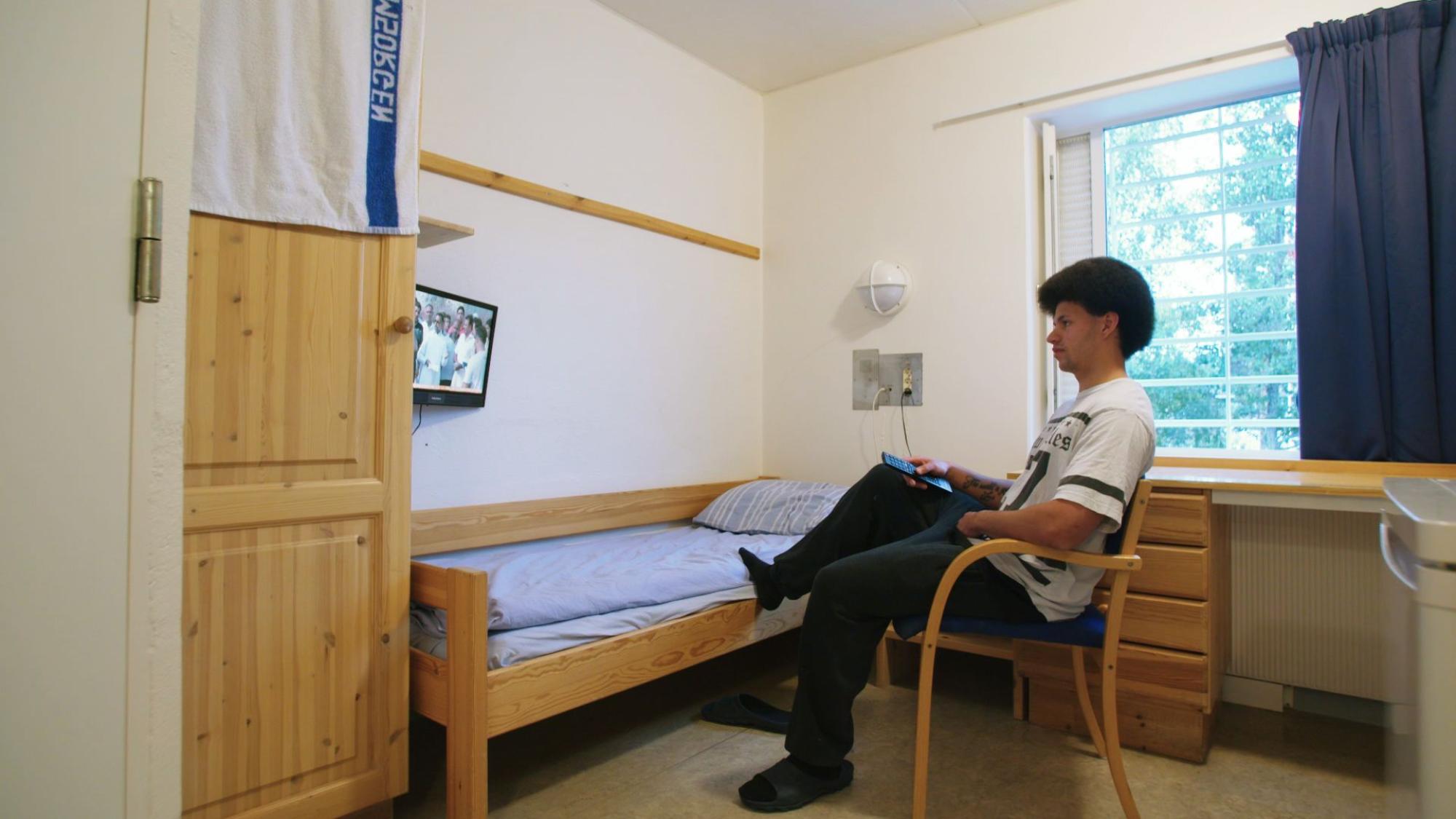 ---
Time Magazine, July 12, 2010
Posted: January 3rd, 2012
http://content.time.com/time/magazine/article/0,9171,2000920...
On Bastoy, an island 46 miles south of Oslo, [125] residents live in brightly colored wooden chalets, spread over one square mile of forest and gently sloping hills. They go horseback riding and throw barbecues, and have access to a movie theater, tanning bed and, during winter, two ski jumps. Despite all its trappings, Bastoy island isn't an exclusive resort: it's a prison. Bastoy's governor ... describes it as the world's first human-ecological prison a place where inmates learn to take responsibility for their actions by caring for the environment. Prisoners grow their own organic vegetables, turn their garbage into compost and tend to chickens, cows, horses and sheep. The prison generally emphasizes trust and self-regulation: Bastoy has no fences, the windows have no bars, and only five guards remain on the island after 3 p.m. In an age when countries from Britain to the U.S. cope with exploding prison populations by building ever larger and, many would say, ever harsher prisons, Bastoy seems like an unorthodox, even bizarre, departure. But Norwegians see the island as the embodiment of their country's long-standing penal philosophy: that traditional, repressive prisons do not work, and that treating prisoners humanely boosts their chances of reintegrating into society. Norway's system produces overwhelmingly positive results. Within two years of their release, 20% of Norway's prisoners end up back in jail. In the U.K. and the U.S., the figure hovers between 50% and 60%. Of course, Norway's ... prison roll lists a mere 3,300 inmates, a rate of 70 per 100,000 people, compared with 2.3 million in the U.S., or 753 per 100,000 the highest rate in the world.
Note: Why aren't other countries taking heed of Norway's excellent example? Part of the reason is that some companies make massive profits from the prison system. For more on this, click here.
---
Top Inspiring News Articles
---
Top Inspiring News Articles from Years Past
---