Want Safer Streets? Cover Them in Art
Key Excerpts from Article on Website of Reasons to be Cheerful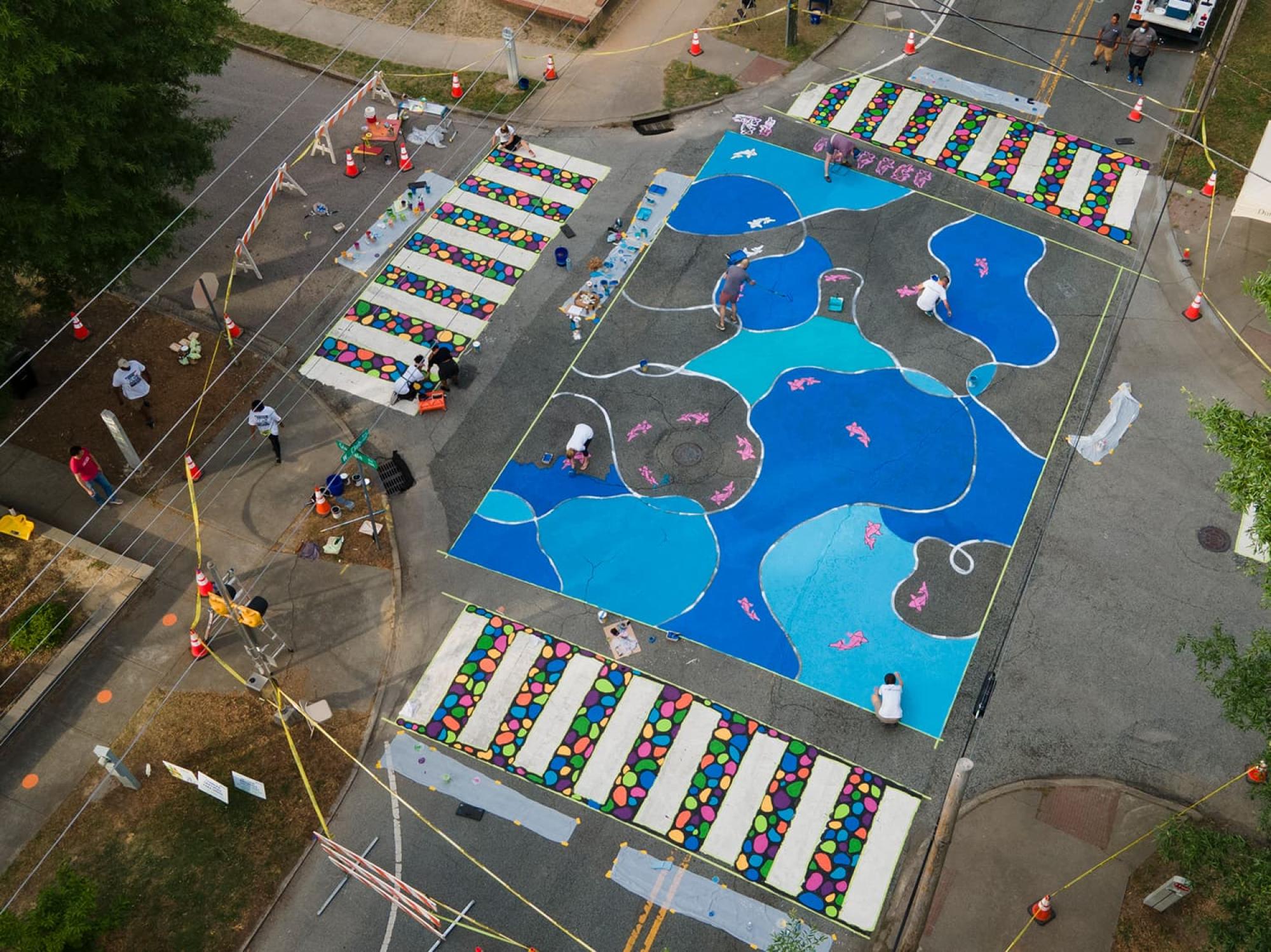 ---
Reasons to be Cheerful, August 22, 2022
Posted: February 19th, 2023
https://reasonstobecheerful.world/safer-streets-painted-inte...
Crosswalks don't work. According to various studies, only between five and fifteen percent of drivers slow down at pedestrian crossings. The vast majority of drivers simply don't pay attention to them. America's deadly streetscape is the subject of The Street Project, a new PBS documentary about citizen-led efforts to make streets safer. When filmmaker Jennifer Boyd started making it, she assumed distracted driving must be behind the alarming rise in pedestrian deaths. But as she soon learned, digital screens are less of a culprit than most people realize. "Less than one percent of pedestrian deaths involved portable electronic devices," she found. Instead, she discovered that two of the biggest factors are speeding and bigger cars. If speeding and visibility are the problem and crosswalks can't stop it, color might. The Asphalt Art Initiative, a program funded by Bloomberg Philanthropies, provides grants to create art to modify dangerous streets. One of these projects is in Chattanooga, Tennessee, where artists and residents transformed a high-traffic commercial thoroughfare with a block-long asphalt mural, while students marked safe walking paths in the area with stencils and wheat paste. Overall, according to the Initiative, "the data showed a 50 percent drop in crashes involving pedestrians or cyclists and a 37 percent drop in crashes leading to injuries. Intersections with asphalt art saw a 17 percent reduction in total accidents."
Note: Don't miss the great pictures and video of public art available at the link above. Explore a treasure trove of concise summaries of incredibly inspiring news articles which will inspire you to make a difference.
---
Top Inspiring News Articles
---
Top Inspiring News Articles from Years Past
---