Founder Fred Burks Introduces Amber Yang, New Vision Holder for PEERS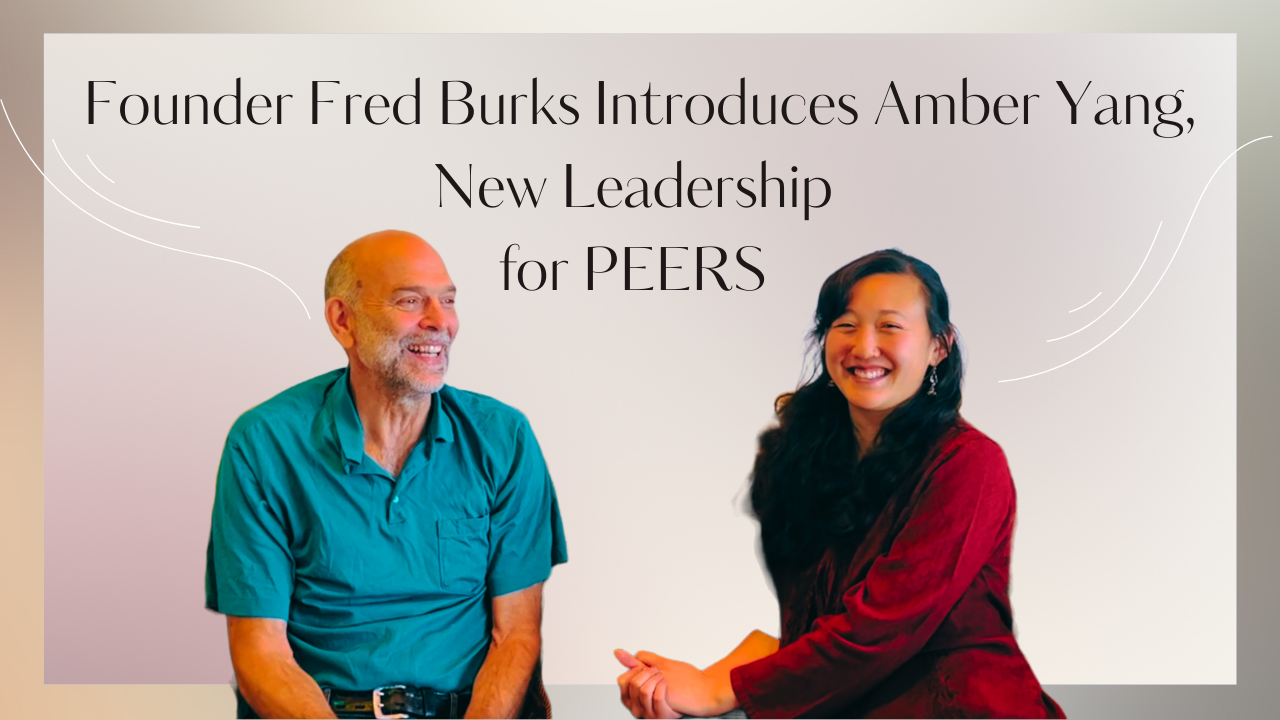 Dear PEERS subscribers,
Many of you are aware that new leadership is emerging at PEERS. I'm Amber Yang, the new Associate Director for this inspiring organization dedicated to educating the public on the deeper political forces shaping our lives, while striving to build global community and the greater good in society.
Some of you may have already seen my work in the Tuesday and Friday newsletters. I'll be continuing to step into many of the responsibilities that PEERS founder Fred Burks has been carrying for many decades. I'll also play an active part in redesigning certain aspects of WantToKnow.info, while also curating new and relevant content. Some of this involves developing online pages for constructive societal solutions, media literacy skills, and a video series.
Fred and I came together to create a video to discuss this transition. You'll get to know more about who I am and the values I carry as an activist and in my leadership role at PEERS.
Watch our 10-minute video on the new PEERS Youtube channel!
We encourage you to engage with us by liking, commenting, and subscribing to our Youtube channel. Keep an eye out for a newsletter inviting you to follow the various PEERS social media platforms I'll be creating in the next few weeks.
I'm looking forward to sharing with you all in the coming months. I've received many positive emails from many of you, and I deeply appreciate the warm welcome and supportive acknowledgments of me stepping into the PEERS community.
With faith in a transforming world,
Amber Yang for the PEERS websites
Kindly support this work: Donate here
Explore the mind and heart expanding websites managed by the nonprofit PEERS network:
Subscribe here to one of the two popular PEERS email lists