The Prison-to-Hollywood Pipeline Is the Stuff of Cinematic Dreams
Key Excerpts from Article on Website of Reasons to be Cheerful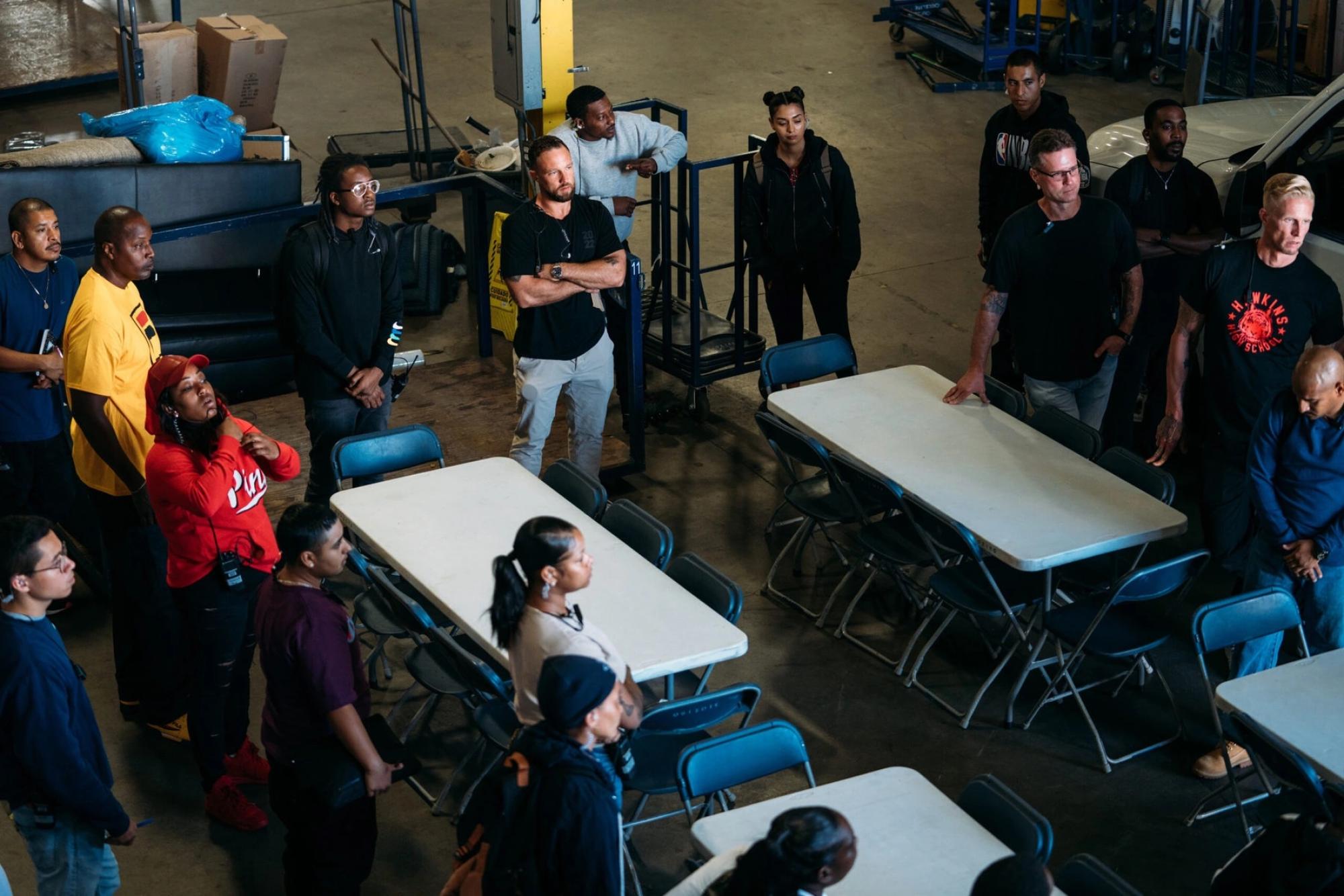 ---
Reasons to be Cheerful, October 26, 2023
Posted: November 12th, 2023
https://reasonstobecheerful.world/hollywood-jobs-film-tv-man...
ManifestWorks [is] a unique program that guides people from homelessness, incarceration and foster care directly into entry-level jobs in film and TV. "When I started the ManifestWorks program, it was more than just learning the steps. It was really therapeutic for me," says Leslie. "It was uplifting during a time when I was really not in a good place." By the third week of classes, Leslie had secured her first gig as a production assistant. The same person who hired her brought her back for the next two years and seeded additional relationships that led to more work. Today, Leslie works in a sound department as a union member, has consistent work at a living wage and has been able to upgrade both her housing and her car. The nonprofit ManifestWorks has more than 270 alumni currently working in the film industry, and purposely recruits its students from populations that face barriers to success. According to ManifestWorks, 25 percent of foster care youth end up incarcerated within two years of turning 18, and unemployment impacts the formerly incarcerated at a rate 12 times higher than the national average. Some 71 percent of ManifestWorks' trainees are on welfare when they start the program — after a year, that number drops to seven percent on average. And 92 percent of ManifestWorks alumni are employed full time with an average annual income of $62,000, up from the average of $12,500 when trainees first start.
Note: Explore more positive stories like this in our comprehensive inspiring news articles archive focused on solutions and bridging divides.
---
Top Inspiring News Articles
---
Top Inspiring News Articles from Years Past
---